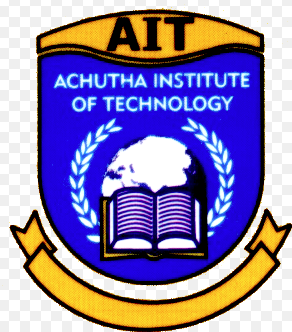 Address

|

Gopalpura, Bagalur, Yalahanka, North Bangalore, Bengaluru, Karnataka 562149

Approved By

 | 

AICTE | VTU | NBA | NAAC 

Phone

| 7411718005 | 

091008 13040

Course Offered

| B.E/B.Tech

Affiliated To

| VTU Belgaum
B.E/B.Tech Course Offered in AIT Bangalore
Aeronautical Engineering

Electronics & Communication Engineering

Mechanical Engineering

Computer Science Engineering

Civil Engineering
Duration

| 4 years (8 semesters)

Eligibility

|

B.Tech in Aeronautical Engineering stands for Bachelor of Technology in Aeronautical Engineering. It is a 4 year degree course. The minimum eligibility is intermediate (10+2) in Science. This course trains an engineer in designing, constructing, analyzing, testing, development and manufacturing of commercial and military aircrafts, missiles, and spacecrafts. Aeronautics focuses on systems that operate in the Earth's atmosphere and Astronautics on those operating in space.
---
---
---
Top Searched Links By College4u.in
Direct Admission
Contact | 7411718005 | 9620557598
Condition Apply : All College Admission Process Might Be Different.