Address

 |  

Amritanagar, Ettimadai, Coimbatore, Tamil Nadu 641112

Established

|

1994 | Coimbatore | Tamil Nadu

College Type

|

Deemed University

Approved BY

|

AICTE | NAAC | NBA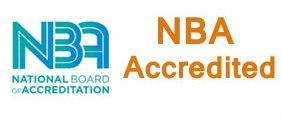 ---
Description
The inception of Amrita School of Engineering was started in 1994 in Coimbatore. In 2002, two additional Schools of Engineering were established in Amritapuri and Bengaluru.
The Schools are accredited with the highest rating of 'A' by NAAC, the National Accreditation and Assessment Council of India. They are approved by All India Council for Technical Education (AICTE). The course curriculum is credit-based, and syllabus is industry- and research-oriented.
Curriculum is framed with extensive industry input. All programs are credit-based. The school seeks to prepare graduates with a solution-mindset and with a high degree of ethical standards. Recruiters from the best companies and institutes in India and abroad seek out these students.
---
B.E / B.Tech Course Offered 
 
Aerospace Engineering

Chemical Engineering

Civil Engineering

Computer Science and Engineering

Electrical and Electronics Engineering

Electronics and Communication Engineering

Instrumentation Engineering

Mechanical Engineering
The three schools offer B.Tech, M.Tech and PhD degree programs and the Kochi campus offers M.Tech in Nano-Medicine, Molecular Medicine and Nanotechnology and Renewable Energy.
Duration : 4 Years
Campuses Where Offered 
BTech Programs
Amritapuri
Bengaluru
Coimbatore
Aerospace Engineering
Chemical Engineering
Civil Engineering
Computer Science and Engineering
Electrical and Electronics Engineering
Electronics & Communication Engineering
Electronics & Instrumentation Engineering
Mechanical Engineering
---
M.Tech Courses Offered
Admissions
Direct admission for GATE qualified students (No interview).
All Non – GATE students go through an interview.
Placements
More than 400 industrial tie-ups.
Highest CTC/Salary: Rs. 75 Lakhs.
Placement and six month Internships at Multinational Companies such as Google, Microsoft, Intel, Cisco, ABB, Wipro, Alcatel-Lucent, Cerner, Bosch, Honeywell, TCS, Zoho etc.
Automotive Engineering
Biomedical Engineering
Communication Engineering & Signal Processing
Computational Engineering & Networking (Fellowship available)
Computer Science & Engineering
Computer Vision & Image Processing
*Control & Instrumentation Engineering
Cyber Security (Fellowship available)
Embedded Systems
Engineering Design
*Innovative Engineering & Entrepreneurship
Manufacturing Engineering
*Material Science
Power Electronics
Remote Sensing & Wireless Sensor Networks
*Renewable Energy Technologies
*Structural & Construction Engineering
VLSI Design
*Only these programs are not yet AICTE approved. But these programs are UGC approved and AICTE approval is in process. Students cannot avail the Rs.12,400 GATE scholarships in these programs. Top students of these programs still qualify for Rs. 5000 scholarships by Amrita University.
Please note all other programs listed above(without *) are AICTE approved and qualify for both GATE Scholarships and Amrita Scholarships.
---
Top Searched Links By College4u.in
Direct Admission

Contact | 7411718005 | 9620557598

Condition Apply : All College Admission Process Might Be Different