Accredited by NA AC with 'A' Grade || ISO 9001:2008 Certified 
Address

 | Main Gate Rd, IIT Area, Powai, Mumbai, Maharashtra 400076

.

Established

| 

1958

 | Mumbai | Maharashtra |  India

All India Ranking

| 01

Administered centrally

by | The IIT Council | The Minister of Human Resource & Development, Government of India

Recognised as an

|  Institute of National Importance

Internationally

| IIT Madras was ranked 264 in the QS World University Rankings of 2018.

Admission Mode

| IIT – JEE Entrance
College Type |

 Government Institution | Autonomus

Courses Offered in IITM | B.E. / B.Tech | B.Sc. | Executive MBA/PGDM | M.E./M.Tech | MBA/PGDM
Approved By | AICTE | NAAC | NBA 
---
---
---
---
---
Introduction
The Indian Institute of Technology Bombay (abbreviated IITB or IIT Bombay) is a public engineering institution located at Powai, Mumbai, India.
IIT Bombay was founded in 1958.In 1961, the Parliament decreed IITs as Institutes of National Importance. A high-power committee of Government of India recommended in 1946 establishment of four higher institutes of technology to set the direction for the development of technical education in the country. Planning for the Institute at Mumbai began in 1957 and the first batch of 100 students was admitted in 1958. Since its establishment in Powai, the institute has physically expanded to include more than 584 major buildings with a combined area of more than 2.396 gross square feet (550 acres or 2.22 km²).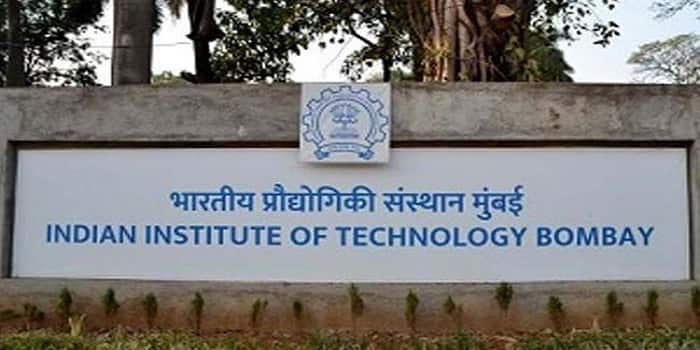 IIT Bombay has a comprehensive graduate program offering doctoral degrees in Science, Technology, Engineering and Mathematics.Currently IIT Bombay has a total of 14 academic departments, six centers, one school, and three interdisciplinary programmes. Over the last 53 years, around 39,000 engineers and scientists have graduated from the institute. Educational programmes here extend beyond the physical sciences and engineering into humanities and social sciences such as Economics, English, Philosophy, Psychology and Sociology and into management studies. Over the years, the institute has also created a niche for its innovative short-term courses through continuing education and distance education programmes.
On July 9, 2018, IIT Bombay was conferred the status of Institute of Eminence, along with 5 other institutes in India.
Departments
IIT Bombay has 15 departments, 19 multi-disciplinary centres, 1 school of excellence and 4 interdisciplinary programs. The academic departments in IIT Bombay include the following:
Aerospace Engineering

Bio sciences and Bio engineering

Chemical Engineering

Civil Engineering

Computer Science & Engineering

Earth Sciences

Electrical Engineering

Energy Science and Engineering

Humanities & Social Science

Mathematics

Mechanical Engineering

Metallurgical Engineering and Materials Science

Physics

Industrial Design Centre
The following multi-disciplinary centres are located in IIT Bombay:
Application Software Centre (ASC)

Centre for Research in Nanotechnology and Science (CRNTS)

Centre for Aerospace Systems Design and Engineering (CASDE)

Computer Centre (CC)

Centre for Distance Engineering Education Programme (CDEEP)

Centre for Environmental Science and Engineering (CESE)

Centre for Policy Studies (CPS)

Centre of Studies in Resources Engineering (CSRE)

Centre for Technology Alternatives for Rural Areas (CTARA)

Centre for Formal Design and Verification of Software (CFDVS)

Centre for Urban Science and Engineering (C-USE)

Desai Sethi Centre for Entrepreneurship (DSCE)

National Centre for Aerospace Innovation and Research (NCAIR)

National Center of Excellence in Technology for Internal Security (NCETIS)

National Centre for Mathematics (NCM)

Sophisticated Analytical Instrument Facility (SAIF)

Tata Center for Technology and Design (TCTD)

Wadhwani Research Centre for Bioengineering (WRCB)
One school of excellence in IIT Bombay are:
Shailesh J Mehta School of Management
In addition to above, IIT Bombay also offers four inter-disciplinary programs:
Climate Studies

Educational Technology

Industrial Engineering and Operations Research (IEOR)

Systems and Control Engineering
Rankings
Internationally, IIT Bombay was ranked 179 in the QS World University Rankings for 2018, as well as 34 in Asia and 9 among BRICS nations.The Times Higher Education World University Rankings ranked it 351-400 globally in the 2018 ranking 44 in Asia in 2018 and 26 among BRICS & Emerging Economies University Rankings 2017.
In India, IIT Bombay was ranked second among engineering colleges in 2017 by both Outlook India and The Week.The National Institutional Ranking Framework (NIRF) ranked it second among engineering colleges in 2018 and third overall. NIRF also ranked it fifth in India in the management ranking.
Placement IITB
---
---
---
---
---
History 
IIT Bombay was the second Indian Institutes of Technology to be established in 1958 with assistance from UNESCO and with funds contributed by the Soviet Union. UNESCO agreed to provide equipment and technical experts mainly from the Soviet Union, while the Government of India accepted the responsibility for all other expenses including the cost of the building project and recurring expenses.

The site chosen for the institute was Powai with an area of 550 acres (2.2 km2) which was given by the then Bombay State Government. While construction was being completed, the first academic session of the Institute opened on 25 July 1958, in its temporary home at the Synthetic and Art Silk Mills Research Association (SASMIRA) building in Worli with 100 students. These students were selected from over 3,400 applicants for admission to the first year undergraduate engineering programmes of Aerospace, Chemical, Civil, Computer, Electrical, Engineering Physics, Energy, Mechanical, Metallurgical Engineering and MSc Chemistry.

One of the main objectives of establishing the Institute was to develop facilities for studies in a variety of specialised engineering and technological sciences. The need for establishing adequate facilities for postgraduate studies and research was kept uppermost in mind in the founding years. While the Institute was functioning provisionally at Worli, an effort was made to expedite the progress of the building project at its permanent location and Jawaharlal Nehru laid the foundation stone of the Institute at Powai on 10 March 1959.
Campus
The IIT Bombay campus is located at Powai,in East Mumbai, between the Vihar and Powai lakes. The campus is divided into clusters of buildings. The academic area chiefly comprises the main building, various departmental annexes and auditoria. All department annexes are connected by a corridor named Infinite Corridor. Beyond the Convocation Hall lie most of the hostels. There are a total of 16 hostels, of which two hostels (Hostels 10 and 11) and a part of the newly constructed hostel (Hostel 15) are for female students.
Due to its proximity to the Sanjay Gandhi National Park, the campus has significant green cover and is mostly untouched by the pollution of the rest of the city. The proximity of the campus to the national park has also led to occasional sightings of panthers, Leopards and Gharial (Gavialis gangeticus) crocodiles along the banks of Lake Powai. Sometimes they stray into the campus in chase of hunt.
The institute has two swimming pools; football, hockey and cricket grounds; and tennis, basketball, squash and volleyball courts. It also has a Students' Activity Center (SAC) for various cultural and other extracurricular activities. In addition to these facilities, the campus also houses two high schools, one of which is a Kendriya Vidyalaya and the other is called IIT Campus School.
---
---
---
---
---
Top Searched Links By College4u.in