|MCI status:Permitted for renewal of permission u/s 10(A) for 2016-17.|
Andhra Pradesh
---
Name of Medical College
Kamineni Academy of Medical Sciences & Research Center, Hyderabad, Andhra Pradesh
---
Affiliated University
NTR University of Health Sciences, Vijayawada
---
Management
Private
---
Year of Establishment:2013
---
150
Duration: 4 years plus 1 year compulsory rotatory internship.
---
Eligibility
MBBS: NEET 2017
Citizenship: Indian nationals.
Date of Birth: Only those whose date of birth falls on or before 31.12.98 are eligible.
Qualification: Pass in 10+2, A level, IB, American 12th grade or equivalent with Physics, Chemistry, Biology/Biotechnology and English individually with a minimum of 50% marks in Physics, Chemistry and Biology/Biotechnology taken together
---
---
PG – MD MS Course: No seats
in Kamineni Academy of Medical Sciences Research Center, Hyderabad, Andhra Pradesh
The Kamineni Academy of Medical Sciences Research Center Hyderabad, Andhra Pradesh is expecting to get the permission from Medical Council of India to take admission of eligible MBBS graduates for PG medical courses from the year 2020.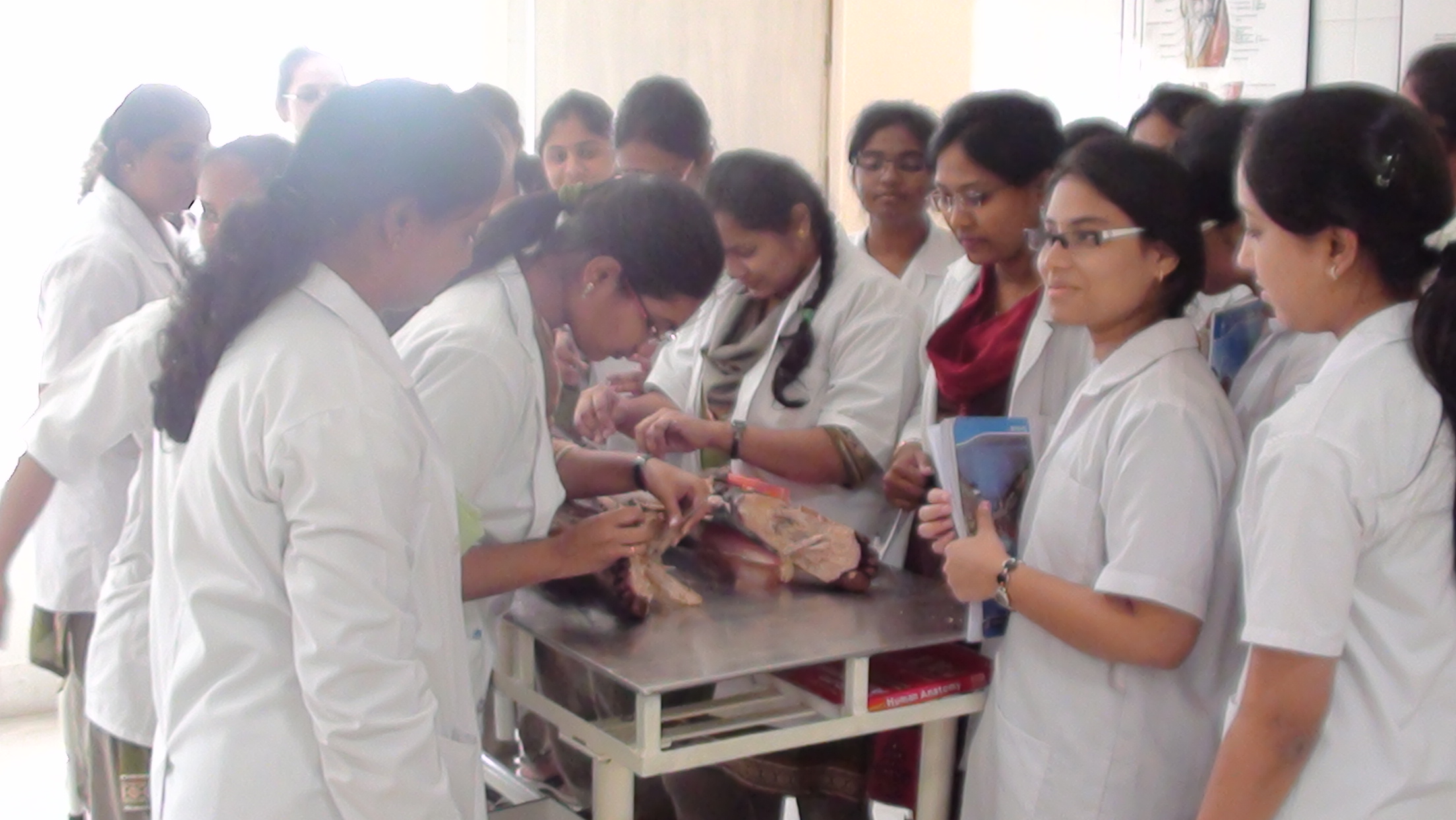 Mission
The mission of the Kamineni Academy of Medical Sciences and Research Centre ( KAMSRC ) is to educate medical students, graduate students, and postdoctoral fellows in accordance with the highest professional standards; to prepare clinicians to practice patient-centered medicine of the highest standard; and to identify and answer fundamental questions in the mechanisms, prevention and treatment of disease, in health care delivery and in the basic sciences
Vision
To provide an environment that supports excellence in patient care, medical education, service to the community and the Medical profession, incorporating principles of ethics and professionalism. Our goal is to become one of the outstanding College of Medicine in India.