Address |

University House, Gnanagangothri Campus,, New BEL Road, M S R Nagar, Bengaluru,

Founded in | 1999 | Bangalore | Karnataka
Affiliated University | Rajiv Gandhi University of Health Sciences, Bangalore (RGUHS)
Management | Trust
Direct Admission 2023 Batch Contact | 9620557598 | 7411718005
Approved By | Govt. of Karnataka| Accredited by National Board of Accreditation (NBA) | approved by AICTE and Pharmacy Council of India, New Delhi.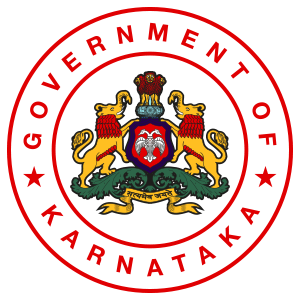 ---
---
---
Course Offered In M.S Ramaiah Faculty of Pharmacy 
Pharma.D | Doctorate in Pharmacy

 
Pharma.D | Post Baccalaureate
M.Pharma | Master of Pharmacy
B.Pharma | Bachelor of Pharmacy 
D .Pharma | Diploma in Pharmacy
Ph. D | Pharmacognosy 
---
 Pharma .D | Doctor of Pharmacy
Duration | 6 Years

Seat Matrix
Total Seats | 30
Karnataka Govt. Seats | 12
University Seats | 18

Eligibility

| 

A pass in any of the following examinations – 10+2/ P.U.C or equivalent examination with Physics and Chemistry as compulsory subjects along with one of the following subjects: Mathematics or Biology. Candidates who have passed D. Pharma course from institutions approved by Pharmacy Council of India U/S 12 of Pharmacy Act, 1948, are only eligible to be admitted to first year Pharma. D course.
Fees Structure
Management Quota Fees | 3,40,000 P.A
---
---
---
Course Offered  | B. Pharma
Duration | 4 Years
Seat Matrix
Total Seats | 60
Karnataka Govt. Seats | 24
University Seats | 36
 Eligibility | 

Candidates who have passed two year P.U.C examination of Karnataka P.U.C Board or an equivalent examination of any other approved Board or University with not less than 40% marks in any combination comprising PCM or PCB (minimum eligibility should be based on the aggregate of P.C.M or P.C.B) or P.C.M.B, P.C and computer science, P.C and electronics.

Admission to II year/ III semester Bachelor Degree in Pharmacy (Lateral Entry) shall be open to candidates who hold a diploma in pharmacy.

Note : In respect of Candidates who have taken P.C.M.B, combination of the aggregate of P.C.M or P.C.B. whicheveris higher shall be considered for the purpose of admission.
Fees Structure
Management Quota Fees | 2,05,000 P.A
---
---
---
Courses Offered : M.Pharm 
M. Pharma Pharmaceutics
M. Pharma Pharmacology
M. Pharma Pharmacognosy
M. Pharma Industrial Pharmacy
Pharmaceutics | 15 Seats

Pharmacognosy | 15 Seats

Pharmaceutical Chemistry | 15 Seats

Pharmacology | 15 Seats

Pharmacy Practice | 15 Seats
A candidate seeking admission to postgraduate program must have passed B.Pharma or equivalent examination approved by AICTE/PCI.
The candidate belonging to SC/ST category will get a relaxation in the qualifying marks as per government notification.

Foreign Students seeking admissions should have equivalent qualification and must be proficient in English. Candidates must have minimum TOEFL score.

In case a candidate is successful in getting admission to the course the entire Registration Fee will be adjusted against the Tuition Fee of the academic year

In case a candidate does not take admission or does not qualify for admission, Rs. 3000/- will be deducted towards administration charges and the balance amount will be refunded against the written request.
Fees Structure 
Management Quota Fees | 2,00,000 P.A
---
---
---
Ramaiah Campus Facilities
  Boys Hostel               
  Wifi 
  Sports
  Girls Hostel               
 

In Campus Banks Facilities 

  Guest Room             
  Cafeteria
  Medical/Hospital     
 Gym
 Auditorium               
 Transport
Laboratories               
 Library 

 IT Infrastructure
---