Direct Admission Call 7411718005
Accredited by NAAC with 'A' Grade || ISO 9001:2008 Certified 
Address

 |

Mysuru Road, R. V. Vidyanikethan Post, Bengaluru, Karnataka 560059.

Affiliation

|

VTU | 

Established

 | 1963  | Bangalore | Karnataka |  India

Ranked By College4u.in  

Karnataka Rank | 02 || All India Rank | 10

For Direct Admission Contact | 7411718005 | 9620557598

Management

| Rashtreeya Sikshana Samithi Trust | RSST

Admission Mode

| Comed-K & Management

College Type

| 

Private technical co-educational college

Courses Offered

|

B.E/B.Tech | M.E/M.Tech | MBA | MCA 

Approved By

| 

AICTE | NAAC | Affiliated to VTU | NBA
---
---
---
RV College of Engineering | RVCE Bangalore | Karnataka
Placement Statics of RVCE 2022 Ongoing
| | | |
| --- | --- | --- |
| CompanyVisited | SalaryINLakhs | JOBOffered |
|       40 |  Up to 4 Lakhs | 376 |
|       63 |     4 – 6 Lakhs | 312 |
|       37 |     6 – 8 Lakhs | 168 |
|      68 |     22-25 Lac |  288 |
|       11 |    50 Lakhs | 71 |
|      27 |    40 & Above | 72 |
|      245 |      Total | 1191 |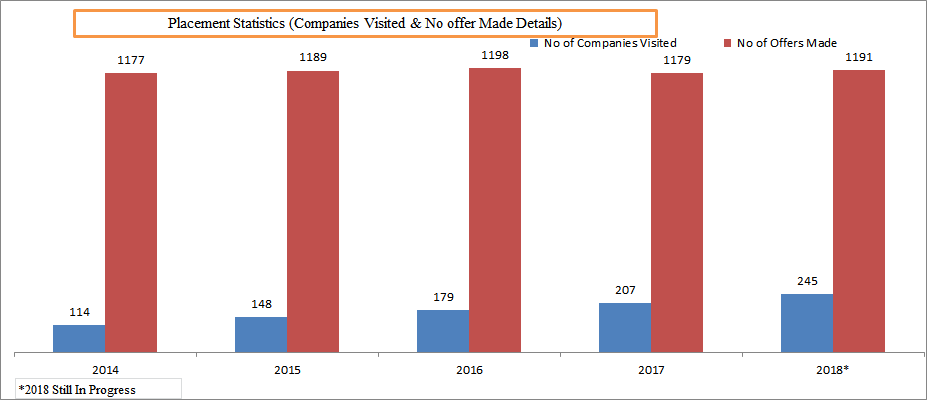 ---
---
Introduction
Established in 1963 with three engineering branches namely Civil, Mechanical and Electrical, today RVCE offers 12 Under Graduate Engineering programmes, 21 Master Degree programmes and Doctoral Studies.Located 13 km from the heart of Bangalore City – the Silicon Valley of India, on Mysore Road.Sprawling campus spread over an area of 52 acres set in sylvan surroundings.Provides an ideal ambience to stimulate the teaching-learning process, helping in bringing out skilled and disciplined Engineers. Rated one amongst the top ten self-financing Engineering Institutions in the country. Current annual student intake for Undergraduate Programmes & Post Graduate Programmes in Engineering is in excess of 1200. Highly qualified and dedicated faculty. Utilizes its expertise in various disciplines to conduct Research and Development for Industry and Defense establishments in the country.

RVCE has 11 departments in engineering, one school in architecture, and a Master of Computer Applications department. It is affiliated to the Visvesvaraya Technological University, Belgaum. The undergraduate courses are granted academic autonomy by the university.RVCE is accredited by the All India Council for Technical Education (AICTE) and all its departments are accredited by the National Board of Accreditation (NBA). 
Seat Details
45% seats are filled through KEA-CET.

30% seats are filled through COMED-K.

25% seats are filled through Management (all by merit).
---
---
---
RV College of Architecture | Admission B.Arch 2019
Direct Admission Under Management Quota Contact | 9620557598
Introduction

|

R.V. College of Architecture (RVCA), established in 1992, as Department of Architecture in R. V. College of Engineering (RVCE), Bengaluru. In 1995, the department shifted to an independent new building within the RVCE campus. The department obtained autonomy and renamed to R.V School of Architecture in 2009. Later in the same year, Council of Architecture (COA), India, approved its re-designation to R.V College of Architecture.

Address | 

1 4th Block Vajarahalli Main Road Near Chikagowdanapalya, Banashankari 6th Stage, Bengaluru, Karnataka 560062

Establishment

|

1992

Course |

Bachelor in Architecture Engineering 

B.Arch | Master in Architecture M.Arch

Exam Required

– NATA 2023 | Important Dates | New Rule Detail Click Here
Duration |

5 Years, Full Time, Under Graduate Degree

Eligibility

| 

Must have appeared for NATA conducted by the Council of Architecture. In order to pass the Architectural Aptitude Test, a candidate must obtain a minimum of 40% marks Candidate must have passed 10+2/Pre-University Course or equivalent with minimum 50% of marks in aggregate and has studied Mathematics and English as compulsory subjects .
Achievement 
Selected by Council of Architecture as one of the top four Schools in India for showcasing Indian architectural education to a delegation of Singapore govt. in April 2006.

 Acknowledged by Practicing Professionals as one of the best Schools in South India.

 Rated by architects Shahrukh & Renu Mistry as the best Architecture College in Bengaluru.

 Recognized center for:-

 Continuing Education Programme, by Council of Architecture.

 Quality Improvement Programme by COA.

 Research by VTU.

 Recognized research centre of VTU and offers PhD program in architecture.

 Collaboration with the Bern University of Applied Sciences, Architecture, Switzerland (2011-13).
---
---
---
B.E/B.Tech Course Offered in RVCE | Seat Matrix
B.E Aerospace Engineering | 60 Seats

B.E Biotechnology | 60 Seats

B.E Chemical Engineering | 40 Seats

B.E Civil Engineering | 120 Seats

B.E Computer Science and Engineering | 180 Seats

B.E Electrical and Electronics Engineering | 60 Seats

B.E Electronics and Communication Engineering | 180 Seats

B.E Electronics and Instrumentation Engineering | 60 Seats

B.E Industrial Engineering and Management | 60 Seats

B.E Information Science and Engineering | 60 Seats

B.E Mechanical Engineering | 120 Seats

B.E Telecommunication Engineering | 60 Seats
Duration

| 4 years (8 semesters)

Eligibility

| 2nd PUC/12th Std/equivalent examination with Physics & Mathematics as compulsory subjects along with English as one of the languages and obtained 45%of marks inaggregate in Physics, Mathematics and any one of the following subjects: Chemistry/Biology/ Biotechnology/Computer Science/Electronics.In case of candidates belonging to Karnataka SC/ST and other backward classes( Category 1, 2A, 2B, 3A and 3B), the minimum marks for eligibility will be 40% in aggregate in optional subjects in qualifying examination.
---

M.E/M.Tech Course Offered in RVCE | Seat Matrix
Master of Computer Applications

Master of Technology Computer Science

Master of Technology Information Science

Master of Technology Electronics and Communication

Master of Technology Mechanical Engineering

Master of Architecture
Eligibility 
Pass in B.E. / B. Tech examination with a minimum of 50% marks in aggregate in relevant field of VTU or any other university / institution or any other examination recognized as equivalent. PGCET/eligible GATE score compulsory.

A.M.I.E qualification in respective branches shall be equivalent to B.E/B. Tech courses of VTU for admission to M-Tech.Equivalence certificate from Association of Indian Universities is a must in case of foreign degrees.

In case of candidates belonging to SC, ST and category1, the aggregate percentage of marks in the qualifying examination shall not be less than 45%.

Candidates with degree from distance mode of education are not eligible under any quota, i.e Govt / Management.

Duration | 2 Years (4 Semester)
---
---
---
---
Placement | Salary Offered in 2021
The academic excellence at RVCE is reflected in its student's exemplary record in placements in the corporate and engineering sectors. RVCE has consistently maintained an excellent recruitment record. The graduates and post- graduates of RVCE have been recruited by some of the world's leading corporate, besides leading Indian companies. The sheer diversity of Indian economy and society, whose different shades are represented among the students and faculty, prepares the students to work in global multicultural corporations / industries with following agenda.
| | | |
| --- | --- | --- |
| Company Visited | Salary Lakhs | Offers Made |
| 22 | Up to 4 Lakhs | 350 |
| 56 | 4 – 6 Lakhs | 269 |
| 25 | 6 – 8 Lakhs | 194 |
| 44 | 8 – 12 Lakhs  |  141 |
| 10 | 12 – 14 Lakhs | 44 |
| 20 | 14 Lakh & Above | 73 |
| 177 | Total | 1071 |
---
---
Top Searched Links By College4u.in