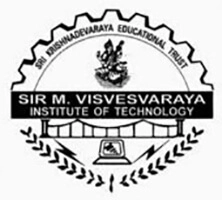 Accredited

 by NAAC with 'A' Grade

 | 

ISO 9001:2008 Certified

Address

 | 

Krishnadeveraya Nagar, Hunasamaranahalli, International Airport Road, Via-Yelahanka, Bangaluru, Karnataka 562157

State Ranking Karnataka

College4u.in

| 08
Founded In | 1986 |Bangalore| Karnataka|  India
College Type |  

Private & Self financing

Management

| Trust
Affiliation | VTU

Direct Admission 2023 Batch Contact US

|

9620557598

 | 7411718005
Approved By | AICTE | VTU | NBA | NAAC 
---
Placement 2023
Highest Package Offered | 27 Lakh
Average Package Offered | 4.5 Lakh
Bulk Recruiting  Companies In MVIT 2023-24
S.no  

       Company

 Offered

    1
    

ACCENTURE

      272
    2
    

TCS

      246
    3
   

WIPRO

       38
    4
   

 ROBERT BOSCH

       37
     5
   

ARICENT

       32
     6
   

MIND TREE

       26
     7
   

SONATA SOFTWARE

       22
Introduction 
 Sir Mokshagundam Visvesvaraya Institute of Technology | Commonly referred to as Sir MVIT | 

is an Institute of repute in the state of Karnataka. The Institute is named after Sir Mokshagundam Visvesvaraya, a well known Engineer, Statesman and a former Diwan of Mysore.

This institute was founded and established in 1986 by the Sri Krishnadevaraya Educational Trust and offers programs in the field of Technical Education. The Institute is affiliated to Visvesvaraya Technological University and approved by All India Council for Technical Education, New Delhi, and is accredited by National Board of Accreditation, New Delhi.

Sir MVIT is an ISO 9001:2000 Certified Institution. The institute has 2800 students and over 260 faculty members. The institute has been Ranked No. 1 among the Engineering Colleges in the Karnataka State by the reputed magazine 'Dataquest'. It is also ranked under top 25 engineering colleges of India and rated AAA among st India's Best Engineering Colleges.
S.No.

B.E/B.Tech  Courses

 Intake

1

Computer Science Engineering

120

2

Mechanical Engineering

120

3

Information Science engineering

60

4

Electronics & Communication Engineering

120

5

Civil Engineering

60

6

Electrical & Electronics Engineering

60

7

                                            Biotechnology Engineering

60

8

9

Telecommunication Engineering

Industrial Engineering and Management

60

60
 

Duration

 | 4 Years (8 semester)
Admission Mode Quota |

CET & Management Quota

Minimum age for admission to First Year Degree is ordinarily 17 years.
Eligibility Criteria 

: 

The applicant should have passed the Karnataka 2nd PUC/12th standard or equivalent examinations with Physics and Mathematics along with Chemistry/Bio-Technology/Biology/CS/Electronics as optional subjects and should have obtained a minimum of 45% marks in aggregate in the optional subjects. In case of candidates belonging to SC/ST/other backward classes, the minimum marks for the purpose of eligibility will be 40% marks in aggregate in the optional subjects in the qualifying examinations.
---
M .Tech Course Offered in MVIT
S.No

  M.E/M Tech Courses

Intake

1

M.Tech. Electronics and Communication Engineering

18

2

M.Tech. Biotechnology

18

3

4

Mechanical Engineering

(Computer Integrated Manufacturing)

18

18
Duration | 2 years

Eligibility

 | 

Candidates must hold a Bachelor's Degree of Visveswaraya Technology University or any other Examination recognized as equivalent by the Visveswaraya Technology University incorporated by an act of the central or state legislatures in India or other educational institutions established by an act of Parliament. This degree must entail a minimum of four years of education obtained a minimum of 50% of marks in aggregate.
---
Master Of Business Administration | MBA 
Exam Required | PGCET & COMEDK
Affiliated to | VTU 
 Intake | 60 seats
Duration | 2 years
---
Master of Computer Applications | MCA
Affiliated to | VTU
 Intake | 60 seats
 Duration | 3 years
Exam Required | PGCET & COMEDK

Eligibility Criteria

| 

Admission is open to the MCA course, to all the candidates who possess a Bachelor's Degree recognized by VTU or who have passed any other examination recognized by VTU as equivalent thereto.The candidates shall have passed the prescribed qualifying examinations with not less than 50% of the marks in the aggregate of all the years of the degree examinations. However, in the case of candidate belonging to SC/ST and any other groups classified by the Government of Karnataka for such purpose from time to time the aggregate percentage of marks in the qualifying examinations shall not be less than 45%.
Placement Statics of MVIT 2022 Ongoing
S.no  

       Salary In Lakhs

JOB  Offered

    1
 

DESHAW SOFT WARE

     

12.5 L

    2
   

MICRO SOFT

      9

.5 L

    3
   

AMAZON.COM

       8

 L

    4
   

  CATER PILLAR

      6

.5 L

     5
   

AKAMAI

      5.5 L
     6
   

EXETER

       5 L
     7
   

NVIDIA

       5 L
TOTAL OFFERS ISSUED: 900

STUDENTS HOLDING MULTI OFFERS UNDER DREAM OPTIONS: 227

TOTAL COMPANIES CONDUCTED CAMPUS DRIVE: 42

PLACEMENT % TILLDATE: 98.5%

TOP COMPANIES IN TERMS OF HIGH COMPENSATION PACKAGE:

AMAZON.COM: 14.98 Lakhs per Annum

THOROGOOD with 13.50 Lakhs,

SPRINKLER with 10. 5 Lakhs And

Many companies like EXL LIMITED, UHG, SUBEX GROUP, SOCIETE GENERALE GLOBAL, ROBERT BOSCH, SAP, CISCO and PATH PARTNER etc above 4 Lakhs per Annum.
TOP COMPANIES WHICH PICKED UP LARGE NUMBER OF STUDENTS
---
---
Top Searched Links By College4u.in
Direct Admission
Contact | 7411718005 | 9620557598