Address | Plot No 19 'C' Bharat petrol & R N Nayak middle Road, sattur cross stop,PB road, Dharwad, Karnataka 580009


Established

|

1992

 |

Dharwad

 | Karnataka

Course Offered

| Bachelor of Homeopathic Medicine and Surgery | BHMS

Approved By

| Government Of Karnataka | Department Of Ayush

Affiliations

 |  

Rajiv Gandhi University of Health Sciences | Bangalore

College Type

| Private

Recognized By

|

Central Council Of Homeopathy | CCH | Government Of India New Delhi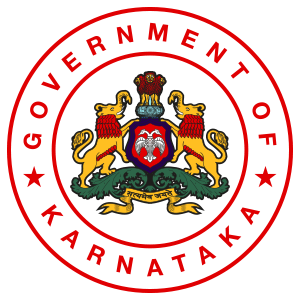 ---
---
---
---
Introduction 
Consequently general health is deteriorating day by day and potentiality of man is reduced. Practice of medicine, which was purely a service of humanity, is becoming commercial. Pharmaceutical industry has become a biggest business. People are consuming lot of poisons in the form of medicines. In order to educate and promote health particularly of the poor and downtrodden we have selected Homoeopathy because of its genuinity and cost effectiveness. It identifies individual as a whole removing the possibility of isolated existence.
So man is Prior to the sickness. It treats the person on the basis of individuality and believes in totality. If proper ways of living and harmless and gentle treatment through Homoeopathy are blended and popularized general health of the public can be improved. Now there is an opportunity to make a decision and chose Homoeopathy as carrier option. Time will prove that Homoeopathic system only can give one all the glory, stability, and satisfaction that is needed in life.
Bachelor of Homeopathic Medicine and Surgery|  B.H.M.S Programme
Intake

| 100 Seats

Duration

| Programme Duration 5 ½ Year Graduate Programme (4 ½ Year Academic + 1Year Internship).

Eligibility

| The candidate seeking admission in the 1st Year of Bachelor's Degree programme in Homoeopathy must have passed PUC/ PDC/ HSC (10+2) examination with minimum of 40% marks in Physics, Chemistry, Biology. All foreign nationals should have equivalent Educational qualification approved by Board of All Indian Universities, New Delhi.
Programme Syllabus
I Year B.H.M.S
Human Anatomy.
Human Physiology and Biochemistry
Homoeopathic Pharmacy
Homoeopathic Materia Medical
Organon of Medicine & Homoeopathic Philosophy
II Year B.H.M.S
Pathology and Microbiology
Medical Jurisprudence and Toxicology
Homoeopathic Materia Medical
Organon of Medicine & Homoeopathic
Gynacology and Obstetrics
Surgery, ENT, Opthalmology
III Year B.H.M.S
 Surgery,ENT,Opthalmology
Gynacology and Obstetrics
Homoeopathic Materia Medica
Organon of Medicine &Homoeopathi Philosophy
Case Taking and Homoeopathic Repertory
Practice of Medicine
Preventive Social Medicine
IV Year B.H.M.S
Practice of Medicine
Homoeopathic Materia Medica
Organon of Medicine & Philosophy
Preventive Social Medicine
Case Taking and Homoeopathic Repertory
---
---
---
---
Top Searched Links Of College4u.in
Direct Admission
Contact | 7411718005 | 9620557598
Condition Apply : All College Admission Process Might Be Different .