List of Top Automobile/Automotive Engineering  Colleges In Bangalore 2023 – 24
Contact For Direct Admission 
---
---
Ranking of Automobile Engineering College Bangalore 
---
---
Automotive Engineering College Bangalore 
---
---
---
---
Bachelor of Automobile/Automotive 2023
Degree Difference | In terms of degree equivalence, both are almost the same. There is no big difference.
Automobile Engineering
It specifically deals with the designing of cars, operations in production of cars, designing of engines and fuel management.

vehicle that runs on it's own engine on road is called automobile

Any vehicle which is called Automobile has the ability of mobility automatically by its engine. 
Automotive Engineering
Automotive Engineering explicitly manages the development and structure of automobiles . Expensive Cars Having Automatic Functions Inside And All Mostly Designed By Automotive Engineers Only.Like Interiors , steering, Gears,Dashboards Etc.
It deals with the overall development of a vehicle, including the design up to production. It also provides some in depth knowledge with regard to the electrical and electronics systems and functioning of cars.

Automotive is a word born from automobile industry.

Automotive word relates to Automobile but there are few difference's 

It can also be considered as a sub-branch of mechanical engineering that has split from the main branch focusing on the automotive field of study. 
What is the eligibility for Automobile/Automotive Engineering ?
The duration of the course is 4 years and to get admission into Automobile/Automotive . the student must be fulfilled the following conditions
10+2 or equivalent with minimum 50% marks along with the compulsory subject of mathematics.

Physics Chemistry And Mathematics Minimum Percentage Should Be 45% . 
---
Query Asked By Students While Choosing Branch
What is the difference between vehicle and automobile?
A vehicle is anything that moves you. Planes, trains, automobiles, and even covered wagons are all vehicles. An automobile is one of many subset's of the vehicle category. All automobiles are vehicles, but not all vehicles area Automobiles.
What's the difference between mechanical and automotive engineering?
Mechanical Engineering is a branch of engineering that involves the design, construction and operation of a machinery.
Automotive Engineering specifically deals with the construction and design of automobiles. Automotive Engineering is a sub branch of Vehicle Engineering.
Is automotive engineering the same as mechanical engineering?
While mechanical engineering is all about construction, design and operation of machinery, automotive engineering is a sub branch of vehicle engineering and mechanical engineering and deals with construction and design of automobiles. … Both Automobile and Mechanical engineer study almost same subjects.
Which country is best for automobile engineering?
Top Universities that offer Automotive Engineering from Germany
University of Bayreuth, Bayreuth. Ranked amongst the Top Public Universities in Germany, the University of Bayreuth boasts of a world recognized engineering division. …

Technical University of Munich. …

Technical University of Berlin. …

RWTH Aachen University. …

Esslingen University of Applied Sciences.
World Best Automobile/Automotive engineering and vehicle research institutions: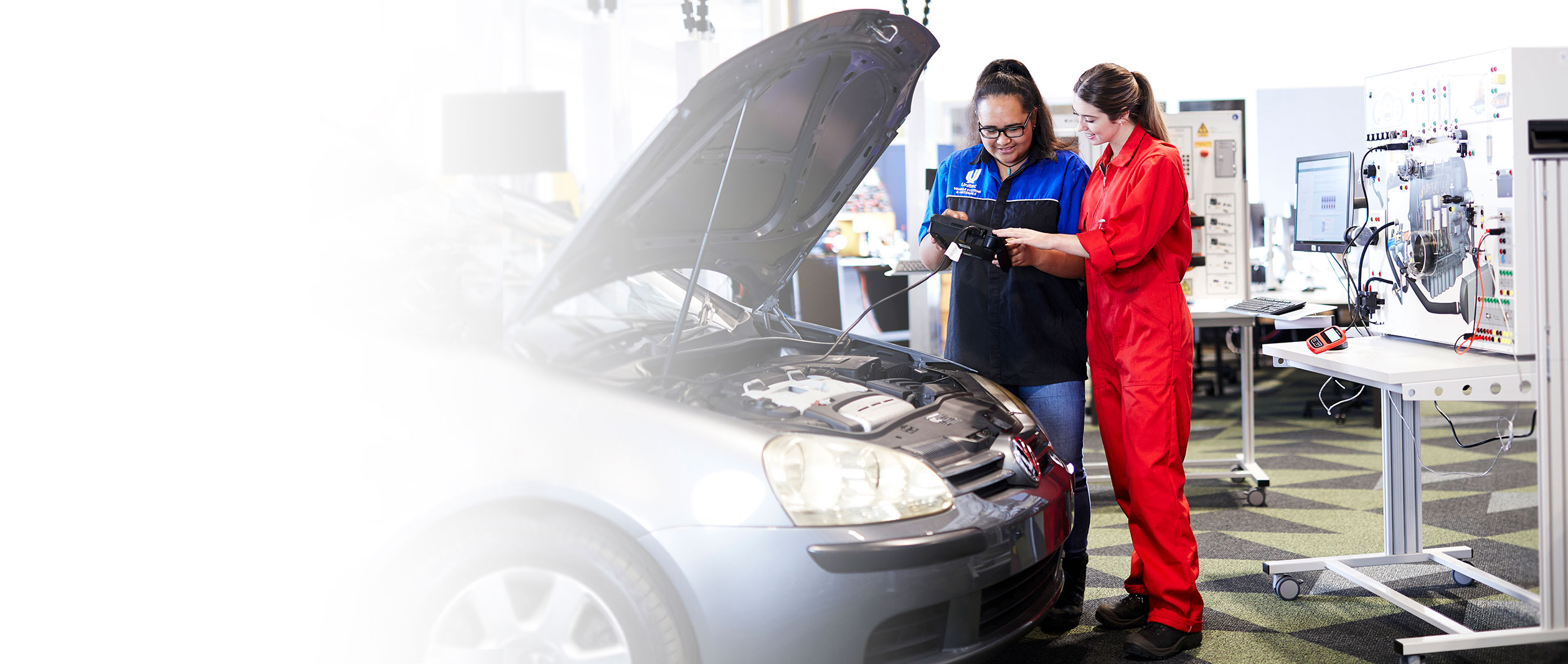 University of California, Berkeley.

University of Michigan.

The University of Texas.

Georgia Institute of Technology.

University of California, Davis.

Virginia Polytechnic Institute.

Indiana University – Purdue University Indianapolis (IUPUI)

Cornell University.
What is the Usually salary of an Automobile/Automotive engineer?
Salary by Popular Employer. According to PayScale.com in May 2014, automotive engineers employed by General Motors earned the most, with an average salary of$84,000. Chrysler Group LLC offers a lucrative if unbalanced payroll, with top-end employees earning around $120,000 but a median salary of only $79,000.