What Is Marine Engineering ?
Marine engineering includes the engineering of boats, ships, oil rigs and any other marine vessel or structure, as well as oceanographic engineering or ocean engineering.

Specifically, marine engineering is the discipline of applying engineering sciences, including mechanical engineering, electrical engineering, electronic engineering, and computer science, to the development, design, operation and maintenance of watercraft propulsion and on-board systems and oceanographic technology.

It includes but is not limited to power and propulsion plants, machinery, piping, automation and control systems for marine vehicles of any kind, such as surface ships and submarines.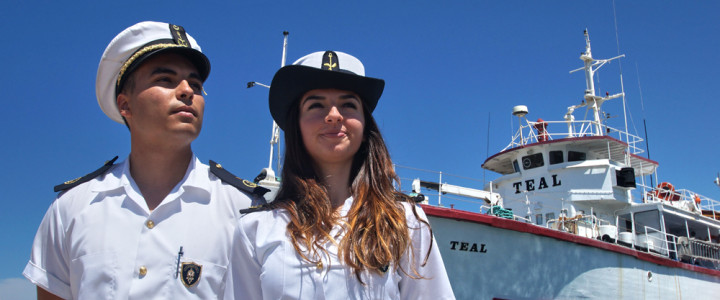 Best And Top Marine Engineering College India
If you were always fascinated by ships and boats, Marine Engineering is your calling.  This engineering stream is concerned with designing, planning, building and maintenance of boats and ships.

The key skills required for this course are IT skills, designing ability and technical prowess. A candidate, who specializes in this field, needs to be flexible to work on a variety of areas – from ship-building factories to off-shore rigs and on the ships itself.

They may find employment in a country's Navy too. For that, you may be required to travel and be at sea for months at a time and away from your loved one. On the flip side, the salaries would be much higher. Marine engineers work in teams or in coordination with many other engineers.
Eligibility Criteria
Minimum 45 percent aggregate marks in 10+2 with Physics and Mathematics (compulsory) and any one of the following subjects: Chemistry/Biology/Biotechnology/Computer Science/Electronics.

You can either get a seat for B.E/B.Tech through competitive examination like JEE 2019 and ComedK 2019 or through the direct admission route.
Fees Structure 
The avg. tuition fees per year may range between Rs. 1 lakh to Rs. 3 lakh.

Hostel charges can range between Rs. 45,000 to Rs. 80,000

Budget estimate for 4 years: Rs. 8 lakh to Rs. 15 lakh (for Comedk / Management quota)
---
---
---
Marine Engineering College In Bangalore/Karnataka
Mangalore Marine College And Technology | MMCT 

Srinivas Institute of Technology | Mangalore
Top Marine Engineering Colleges In Chennai/Tamil Nadu
International Maritime Academy

Vels University School of Maritime Studies
GKM College of Engineering & Technology
SAMS MARINE COLLEGE

Academy Of Maritime

Hindustan Institute of Maritime Training | HIMT
Academy Of Maritime Education And Training
Indian Maritime College
CMC Maritime Academy
Top Marine Engineering Colleges In Mumbai/
Maharashtra
Maharashtra Academy of Naval Education & Training
Tolani Maritime Institute

Marine Engineering and Research Institute Mumbai

Lal Bahadur Shastri College of Advanced Maritime Studies and Research

Samundra Institute of Maritime Studies

Padmabhushan VasantDada Patil Pratishthan's College of Engineering

T. S. Chanakya Indian Maritime University | Navi Mumbai Campus

Institute Of Maritime Studies | Goa
Top Marine Engineering Colleges In Cochin/Kerla
Euro Tech Maritime Academy

Sree Narayana Gurukulam College of Engineering

Marian Engineering College | Kazhakkoottam | Kerala

College Of Marine Technology | Kochi | Kerala

IMEI

Kunjali Marakkar School of Marine Engineering | Kochi | Kerala

Department Of Naval Architecture & Shipbuilding Engineering | SNGCE

Cochin University of Science and Technology | Kochi | Kerala
Top Marine Engineering Colleges In Kolkata/West Bengal
Marine Engineering and Research Institute | Taratala Road | Kolkata

Seacom Engineering College | Howrah | West Bengal

Haldia Institute of Maritime Studies and Research | Haldia | West Bengal

Trident College of Marine Technology

Neotia Institute of Technology Management and Science | NITMAS
---
---
Marine engineering specialties
Naval architects are concerned with the overall design of the ship and its propulsion through the water.

Mechanical engineering

| Mechanical engineers design the main propulsion plant, the powering and mechanization aspects of the ship functions such as steering, anchoring, cargo handling, heating, ventilation, air conditioning interior and exterior communication, and other related requirements. Electrical power generation and electrical power distribution systems are typically designed by their suppliers; only installation is the design responsibility of the marine engineer.

Oceanographic engineering

| Oceanographic engineering is concerned with mechanical, electrical, and electronic, and computing technology deployed to support oceanography, and also falls under the umbrella of marine engineering, especially in Britain, where it is covered by the same professional organisation, the IMarEST.

Offshore engineering

| Civil engineering for an offshore environment, the design and construction of fixed and floating marine structures, such as oil platforms and offshore wind farms is generally called offshore engineering.
Marine Engineering Job Types
Engine room

Engineering officer (ship)

Marine architecture

Marine electronics

Naval architecture

Oceanography
Frequently Asked Question By Students
What exactly does a marine engineer do?
A marine engineer is someone who designs, builds, tests and repairs ships, boats, underwater craft, offshore platforms, and drilling equipment. They often work closely with naval architects to design everything from small yachts and fishing boats to submarines and aircraft carriers.
How much is the salary of a marine engineer?
A Bachelor's degree is generally required for this position. A Marine Engineer gets an average salary that can range from 64000 to 96000 depending on experience and domain knowledge. Marine Engineers receive salaries of Eighty Five Thousand dollars per Annum.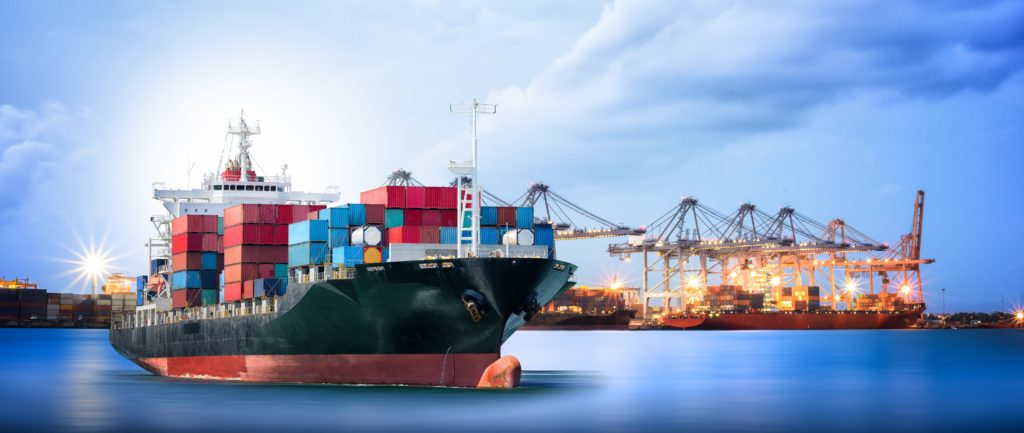 Are marine engineers in demand?
Demand for Marine Engineers is expected to continue growing about as fast as the national average for all careers. New fields like alternative energy from wind and tides combine with traditional ship design and oil platform work to generate a healthy demand for professional Marine Engineers.
Is there a demand for ocean engineering in the future?
However, other industries are going to continue to have a high demand for ocean engineers. The field, in general, is expanding. Expansion: … Employment of marine engineers and naval architects is projected to grow 9 percent from 2014 to 2024, faster than the average for all occupations.
---
---
---
Top Searched Links By College4u.in