What Is MPT Cardiopulmonary Sciences ?
The Master of Physiotherapy in Cardiopulmonary Respiratory Science (MPT. Cardiopulmonary), is a two years postgraduate Physiotherapy degree level course of study in India.The program provides practicing physiotherapist with opportunities to study for a specialized course for accelerating their career in various fields.
For Direct Admission Contact | 7707055155 | 7411718005
What Is The Role of a Cardio Physiotherapist?
The program is designed to prepare candidates for the various way and method of treatment and Exuberating with the Cardio logical problem, therapies on the human heart, by going through all this way candidates are able to understand the response of the heart to various exercise and therapies is taught in detail under.

Cardiopulmonary physiotherapy is an area of physiotherapy that specializes in the prevention, rehabilitation, and restoration of patients with diseases of lungs and heart.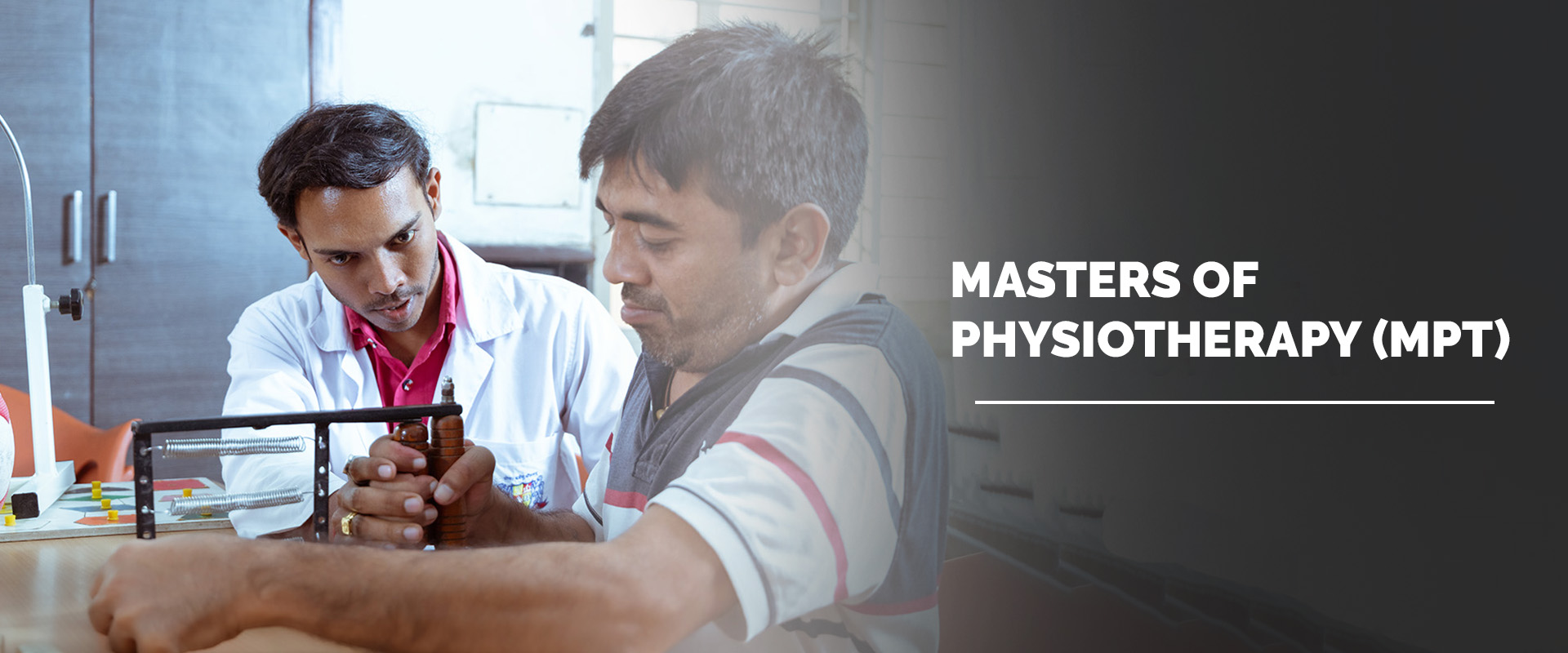 Duration

2 Years

Eligibility

|

BPT Pass Student Can Take Admission In MPT

Master's in Physiotherapy (MPT) . Master's in Physiotherapy is a 2-year full-time program.
MPT Course Different Specialties Offer
MPT Orthopedics.

MPT Neurological sciences.

MPT Cardiopulmonary Sciences.

MPT in Health Promotion & Disability Rehabilitation.

MPT Sports science.

MPT Musculoskeletal science.

MPT Community Physiotherapy.
MPT Paediatrics Physiotherapy. 
For Direct Admission Contact | 7707055155 | 9036036290
---
---
Eligibility for Master's in Physiotherapy
Indian nationals can apply under the General category. Foreign nationals or Non- Resident Indians or Indian nationals supported by NRI relatives can apply under the Foreign/ NRI Category.

As a minimum criterion of eligibility, candidates aspiring for the course need to be qualified in BPT from a recognized university with a minimum aggregate score of 50%.

Additionally, they are needed to have completed a 1- year compulsory rotating internship or complete it before April 30 of the relevant academic year. Aspirants need to have attained the Bachelor of Physiotherapy qualification in a full time, in-campus BPT course from an institution recognized by the Indian Association of Physiotherapists.

Candidates currently pursuing their BPT internships are also eligible to apply, but their admission to the program is subject to the timely completion of internship.  
---
---
---
Direct Admission Contact Us For Further Query
Contact | 7411718005 | 9036036290 
Condition Apply : All College Admission Process Might Be Different.Admission Possible Only in Private Colleges.