Year of Establishment | 2004
Approved By : AICTE|National Assessment and Accreditation Council (NAAC)| Association of MBAs (AMBA)
---
Great Lakes Institute of Management |  GLIM
GLIM is a premier business school in India. It was founded in 2004 by Bala V. Balachandran, a professor at Kellogg School of Management with its first campus in Chennai.Great Lakes' second campus started functioning in Delhi NCR on 2011. Great Lakes offers full-time and executive post graduate programmes in management. Great Lakes was accredited by AMBA,one of the three main global accreditation bodies, in 2014.

Great Lakes has been ranked within the top 10 business schools in the country by Outlook, Business Today, Business India and Careers 360. In a ranking survey published by Analytics India Magazine titled "Top 10 Analytics courses in India", the institute has been ranked number one in the country for its analytics program PGP-BABI (Post Graduate Program in Business Analytics and Business Intelligence).
---
Programs In PSG
One year program to make you business ready and take your career to a higher growth trajectory. For candidates with 2+ years of experience
Two year program with focus on emerging economies and preparing leadership talent for the 21st Century. For candidates with 0-2 years experience.
PGXPM  (EXECUTIVE PROGRAM)
World class eXecutive program with 8 weeks of on campus learning. For executives with 8+ years of work experience.
Learn while you work. 104 days on campus program with classes on alternate weekends for young executives with 2+ years of experience.
PGPBA (BUSINESS ANALYTICS)
11 months analytics focused executive management program with blended learning (classroom + online) to prepare you for a managerial roles in Analytics industry. For candidates with 2+ years of experience.
PGPM – EX (MANAGEMENT – EXECUTIVE)
12 Months general management program with blended learning (weekend classroom + online). For working professionals with 4+ years of experience.
---
Associates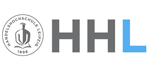 ---
Rankings
5thin Private B-Schools (2021)
6thin One Year Programs (2020)
7thin Executive MBAs (2019)
 9thin One Year Programs (2018)
 10thin Top B-schools (2016)
---
Address
Dr. Bala V. Balachandar Campus, East Coast Road,Manamai Village, Thirukazhukundram Taluk, Kancheepuram District, Manamai, Tamil Nadu 603102,  India
---
Placements
Final placement snapshot (2020-2021): For PGPM course:

Highest package: INR 31 lakhs p.a.

Average package: INR 12.11 lakhs p.a.

Lowest package: INR 11.75 lakhs p.a.
For PGDM course:

Highest CTC: INR 16.5 lakhs p.a

Average CTC: INR 9.02 Lakhs p.a
---