Founded In

 | 

2005 | Jalandhar | Punjab

Address | Jalandhar-Delhi G.T. Road, National Highway 1, Phagwara, Punjab 144411
Rank | 35 in india
College Type | Deemed University
Approved by | University Grants Commission | UGC
---
Placement | LPU
International & national placements by Qatar Airways at Rs 20 Lakh, Hyatt Hotel USA at Rs 15 Lakh, Air India at Rs 8.50 Lakh; Practo Technologies at Rs 7.08 lakh; Josh Technology Rs 6.5 Lakh, LG Soft Rs 5.5 Lakh made LPU proud of its students
Admissions | LPU NEST
Admission in Lovely Professional University in all courses is conducted on a merit basis through an online entrance exam. LPU organizes its own entrance exam, called the Lovely Professional University National Entrance and Scholarship Test (LPU NEST). It is conducted every year in the month of April and May. In 2015 over 400,000 students appeared for the entrance examination. The exam has been conducted online since 2011.
---
Introduction
Lovely Professional University is a semi-residential university college in North India created under the Punjab State Private University Act 2005 and recognized by UGC under Section 2(f) of UGC Act 1956. LPU offers around 200 programmes and courses at diploma, undergraduate, graduate, postgraduate, and doctoral levels. The university has more than 30,000 students graduating every year.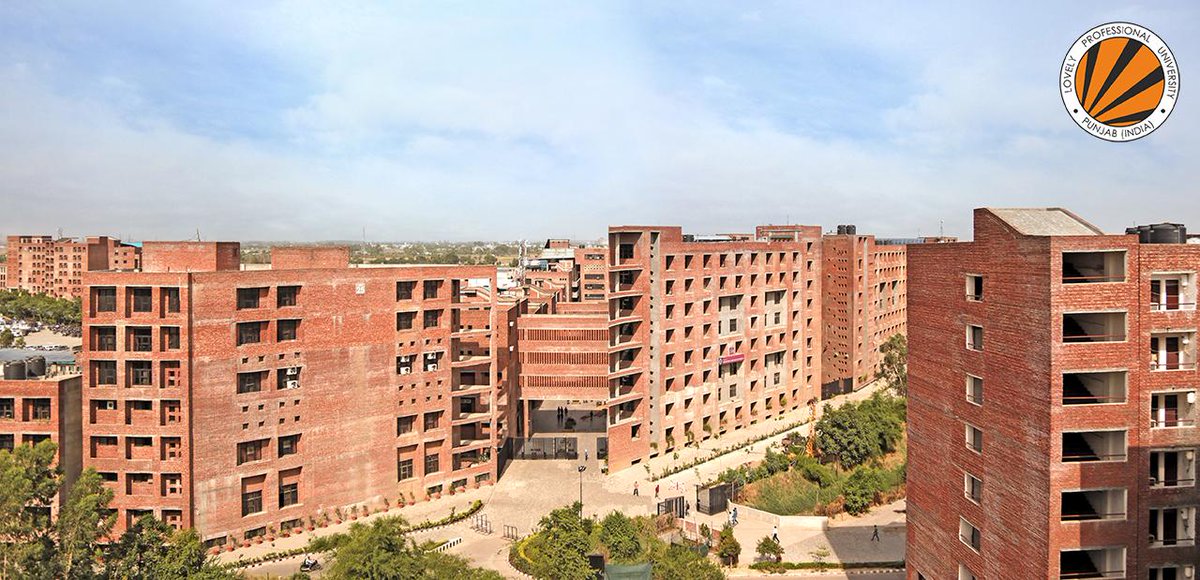 Courses Offered B.E/B.TECH
Computer Science & Engineering CSE

Robotics and Automation

Information Technology (IT)

Electronics and Communication Engineering (ECE)

Aerospace Engineering

Chemical Engineering (CHE)

Food Technology

Petroleum Engineering

Automobile Engineering (AE)

Biomedical Engineering (BE)

Mechanical Engineering (ME)

Biotechnology (BT)

ME-Mechatronics

Bioinformatics

Electrical Engineering (EE)

Electrical and Electronics Engineering (EEE)

Civil Engineering (CE)
Duration : 4 Years
Eligibility |
The candidate shall have secured not less than forty five percent (45%) marks in the aggregate with Physics and Mathematics as compulsory subjects, along with any one of the following subjects, namely, Chemistry, Bio-Technology, Computer Science, Biology and Electronics.Provided that, the minimum marks for the purpose of eligibility shall be forty percent (40%) in optional subjects in case of candidates belonging to SC/ST and OBC candidates from Karnataka.
---
Bachelor Courses in Management
BBA

BBM

BHM

BBA LLB

BA LLB

BCA
---
Post Graduation Programs
MBA

MCA

M.Tech

Duration : 2 Years
Eligibility | Admission to the Master of Technology Course shall be open to all the candidates who have passed B.E. / B.Tech. Examinations (in relevant field) of  Institution or equivalent examination recognized by the University.
---
Facilities
3500+  staff.

Diversity- Staff from all the states of India.

Faculty from top Institutions like IITs and others.

Pay Scale at par with the best in the sector.

International Tie ups with 50+ foreign Universities for Faculty exchange.

Excellent Teaching, Learning and Research Environment.

Sharing of revenue from Consultancy, Industry and Research projects.

Provision to do Doctorate, M.Phil, M.Tech and other such programmes.

Immense opportunities to learn and grow faster than your colleagues working elsewhere.

Opportunities for the staff to take up responsibilities in various roles early in their careers to groom them as potential leaders at various levels.

Mediclaim Insurance/Accidental Insurance/ESI Benefits for staff
---
Placement | LPU
International & national placements by Qatar Airways at Rs 20 Lakh, Hyatt Hotel USA at Rs 15 Lakh, Air India at Rs 8.50 Lakh; Practo Technologies at Rs 7.08 lakh; Josh Technology Rs 6.5 Lakh, LG Soft Rs 5.5 Lakh made LPU proud of its students

Cognizant once again set new record in North India by selecting 550 Engineering students in just 1 day this session too, followed by Tech Mahindra's selection of 249, I Gate Global solutions' 73 and more

200+ Campus placement drives were made by other global giants including  Amdocs, ITC Info-tech, Vodafone, Redington India, Indigo Airlines, Jubilant Chemsys, MRF Tyres and other

Be it Google, Microsoft, Apple, Amazon, Dell, Cisco, Oracle, Cadence or any other top-brand, LPU students can be seen there

LPU students are now working world over at packages of Rs One Crore
---
Company Visited
LPU sets coveted record in North India with largest number of engineering students' recruited by a single company, in a single day, on a single campus

International placements by Ritz Carlton Hotel USA, Qatar Airways Doha & Al Rakha Group Dubai made LPU proud of its students

About 200 Campus placement drives were made by global giants including Cognizant, Amdocs, HCL Technologies, Vodafone, LG Soft, Ericsson, Asian Paints and other top brands

2000+ Students got placements in all sectors including Management, IT, Engineering, Banking, Agriculture, Consultancy, Architecture, Pharmaceuticals and more

CSE/IT sector led the race as it recruited highest number of students through 100+ drives
---
---
---
Top Searched Links By College4u.in
Direct Admission

Contact | 7411718005 | 9620557598

Condition Apply : All College Admission Process Might Be Different