---
Approved By : AICTE|National Assessment and Accreditation Council (NAAC)|AMBA|
---
Management College Name
International Management Institute, New Delhi 
known as IMI, New Delhi is a private business school located in New Delhi, India.Established in the year 1981, it was India's first corporate sponsored business school.Sanjiv Goenka, Chairman of the RP-Sanjiv Goenka Group, is the Chairman of the IMI Governing Committee.IMI, New Delhi is located in Qutab Institutional Area, New Delhi, India; its other campuses are located in Kolkata and Bhubaneshwar. It is one of the seven B-schools in India to have received an accreditation from the international accreditation agency, Association of MBAs (AMBA). The B-school publishes an international business journal, Global Business Review with Sage Publications.
---
Admission Process
Common Admission Test (CAT)
Graduate Management Admission Test (GMAT)

Admissions for IMI, New Delhi are conducted through Common Admission Test (CAT). The Institute also accepts Graduate Management Admission Test (GMAT) scores for foreign students and non-resident Indian students.[Apart from the test scores, candidates are evaluated on the basis of past academic performance in graduation, class XII & X, extempore speaking, psychometric test, essay writing and personal interview, besides other qualitative parameters for admission shortlists.
Elligibility
Candidates must have completed Bachelor's degree in any discipline with at least 50% from a recognized university with valid score in CAT- 90% /GMAT
Final year students can also apply provided they furnish the proof of having met the minimum eligibility criteria by September 30, 2016
---
Address
B-10, Qutab Institutional Area, Tara Crescent, New Delhi, Delhi 110016,
 India 28°32′20.9″N 77°10′52.27″E
---
Year of Establishment
Founded in  1981
---
Motto —′Shaping global leaders for tomorrow′
---
Rankings
IMI, New Delhi is one of the five business schools of the country to be accredited by AMBA. It also has the following rankings across different surveys:
1st in Private B-Schools and 7th overall in the Management Institutes Rankings 2016 by NIRF, MHRD.
9th in the Business Today B-School Rankings in 2015.
10th in Best B-Schools for Finance and Executive-MBA Programmes by Businessworld in 2015.
7th among private business schools by Outlook (magazine) in 2015.
3rd among B-Schools of super excellence by CSR-GHRDC 2014.
---
1.PGDM Program
IMI's two year Post Graduate Diploma in Management is designed to prepare students for careers in industry, across functional areas. The program equips students with strong conceptual skills to manage businesses in an integrated manner. The emphasis is on developing a holistic manager with a vision to take on the challenges of the future in a socially sensitive manner.
Participant profile
Participants for the PGDM program may be from any discipline such as Engineering, Humanities, Commerce, Economics, Medicine or any other branch of education. The candidature welcomes both freshers and those with relevant work experience.
2.PGDM (B&FS)
Post Graduate Diploma in Management (Banking & Financial Services)
(PGDM (B&FS)-2017-2019)
(Approved by AICTE)
IMI's two year Post Graduate Diploma in Management (Banking & Financial Services) is designed to cater the growing need of management professionals for banking and Financial Services industry. The objective of program is develop high quality management professionals equipped with technical and managerial competency with global mind set .The focus of program is to develop a holistic and integrative approach of management in banking and Financial Services industry.
3.PGDHRM
Post-Graduate Diploma in Human Resource Management 
PGDM (HRM) 2017-2019
Two year full-time Program (AICTE approved)
It is increasingly being realized that people are key differentiators in enabling organizations to gain and maintain competitive edge in a borderless society. It is thus imperative f or organizations to attract, nurture, develop and retain such talent which will be responsive to the demands of ever changing technology, increased mobility and fast growing obsolescence.
4. Excutive PGDM
Started in 1984, the 15 month Executive Post Graduate Program is designed for experienced middle level managers who wish to take up leadership roles in the industry or have been identified by their organizations for such roles. The Program provides general management and functional area orientation with emphasis on international and cross-cultural exposure. The Program would provide an opportunity for personal as well as professional growth through a rigorous interactive learning environment including a 5 week International study module.
Program Duration
The Executive Post Graduate Program is a full time Program spread over 15 months.
---
Placement 
Top 5 recruiters :
Infosys TechnologiesInfosys Technologies
ICICI Bank
HCL Technologies
E&Y
Axis Bank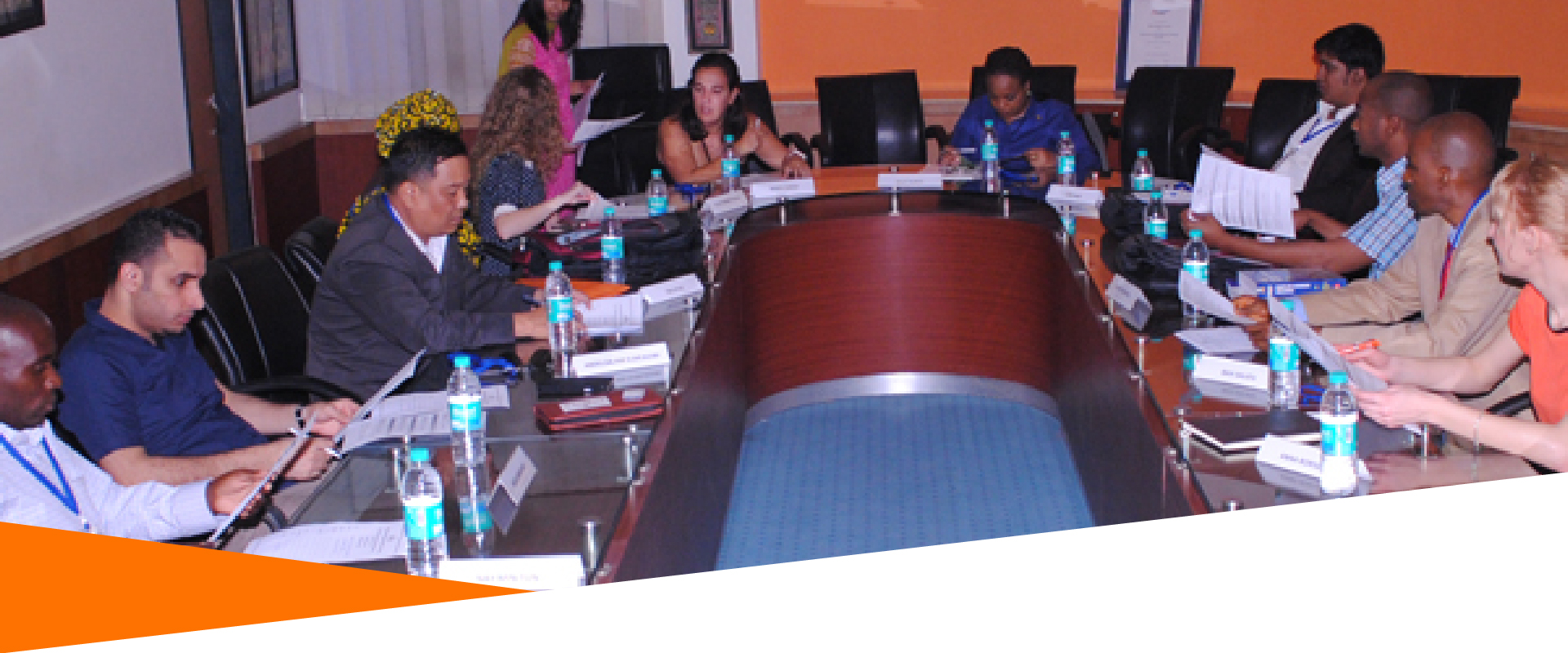 Highest Salary: 12.5 lacs
Average Salary : 9.5 lacs
---
History
IMI, New Delhi, established in 1981, is India's first corporate sponsored business school. It is sponsored by India's corporate business group RPG Enterprises. IMI, New Delhi was launched in collaboration with International Management Institute, Geneva (currently International Institute for Management Development (IMD), Lausanne). In 1984, IMI, New Delhi launched its first 52 weeks Executive MBA program, Post Graduate Programme in International Management (PGPIM) which is now known as the Executive Post Graduate Diploma in Management.The year 1993 witnessed the launch of the two year full-time Post Graduate Diploma in Management (PGDM) programme, recognised by AICTE. Subsequently, the PGDM-HRM and PGDM (B&FS) programs were launched in 2006 and 2014 along with Fellow Program in Management approved by AICTE respectively.Padma Shri Dr. Bakul Harshadrai Dholakia was the previous Director General of IMI, New Delhi.