Address | 078, P U College, Vamanjoor, Near Reymond, Vamanjoor, Mangaluru, Karnataka 575028
Established | 1996 | Mangalore | Karnataka
Affiliations |  

Rajiv Gandhi University of Health Sciences | Bangalore

College Type | Private

Approved By | National Board of Accreditation (NBA) | AICTE.

Admission Contact | 7411718005 | 9620557598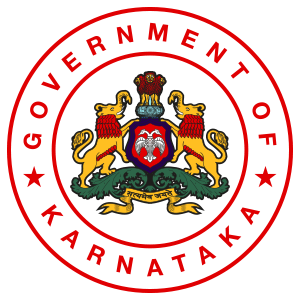 ---
---
---
Courses Offered |
Bachelor of Pharmacy | B.Pharm
Master of Pharmacy | M.Pharm
Doctor of Pharmacy | Doctor in Pharmacy | Pharm.D
Introduction 

Mangalore, the vibrant city nestling between the Arabian Sea and the Western Ghats, rides high on the crest of fame endowed by myriad educational institutions providing the base for many a professional career.

The city teems with a large number of students from all over the country and abroad attracted by the excellent educational options available over here in the any institutions of repute.

Among those centres of scholarly pursuits that pave the way to promising futures, the name of Shree Devi Education Trust figures prominently. On the foundation of this establishment have sprung various professional colleges that cater to the burgeoning needs of those in search of viable, career-oriented education.

Karvali College of Pharmacy is one among the various colleges managed by the Trust. Located in serene locales in Mangalore, the college campus incorporates the advantages of academic excellence and structural grace in tranquil surroundings.
Placement & Recruiters
---
---
---
Doctor of Pharmacy | Pharm D
The Union Ministry of Health and Pharmacy Council of India (PCI) have introduced a six-year Doctor of Pharmacy (Pharma D) course. Pharm. D course is a Professional Pharmacy doctoral programme of six years duration after 10+2 (Science academic stream), which includes five years of academic study + one year of internship or residency.

Intake | 30 Seats 

Duration | 6 Years
Eligibility Criteria
A pass in 10+2 examination with Physics and Chemistry as compulsory subjects along with Mathematics or Biology.
A pass in D.Pharm course from an institution approved by the Pharmacy Council of India under section 12 of the Pharmacy Act.
---
---
---
Bachelor of Pharmacy | B.Pharm
Intake | 100 Seats 

Duration | 4 Years
Eligibility

| A candidate who have passed two years of PUC examination conducted by Karnataka PU Board or an equivalent examination (10+2) of any other approved Board or University with minimum 40% marks in any combination comprising P.C.M. or P.C.B. (Minimum eligibility should be based on the aggregate of P.C.M. or P.C.B.) or PCMB., P.C and P.C and Computer Science, P.C and electronics.
In the case of student belonging to SC/ST/ Category-I/OBC, the minimum requirement in percentage of marks for the admission to B. Pharm course shall be not less than 35% P.U.C or its equivalent examination (PCB or PCM or PCMB) P.C and Computer Science, P.C and electronics.
---
---
---
Master of Pharmacy | M.Pharm
Pharmacy Practice

-06

Pharmaceutics – 07 to 18

Pharmacology – 07

Intake | 28 Seats 

Duration | 2 Years

Eligibility | 

(M.Pharma) A post graduate course run by AACP and is affiliated to Rajiv Gandhi University of Health Sciences. The requirement for admission is a B.Pharm from any recognised university of India with a minimun of 55% marks (aggregate of 4 years).
For SC/ST Category-I candidates, the prescribed percentage of marks will be 50% of the maximun marks in the qualifying examinations.
Further, Pharmacy teachers having recognised B.Pharma qualification and with minium of 5 years of teaching experience in an institution approved ay AICTE and PCI will be eligible provided they have scored not less than 50% of the maxinum marks (Aggreate of 4 years).
---
---
---
Top Searched Links Of College4u.in
Direct Admission
Contact | 7411718005 | 9620557598
Condition Apply : All College Admission Process Might Be Different .