Address | Belthangady, Dakshina Kannada, Ujire, Karnataka 574240


Established

|

1989

 | Ujire | Karnataka

Course Offered

| Bachelor of Naturopathy & Yogic Sciences | BNYS

Approved By

| Government Of Karnataka  | Department of Naturopathy & Yoga from the academic year 2015-16.

Affiliations

 |  

Rajiv Gandhi University of Health Sciences | Bangalore

College Type

| Private

Recognized By

| 

Ministry of  Ayush | 

Government Of India New Delhi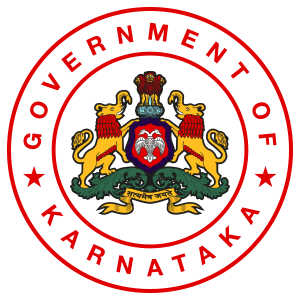 ---
---
---
---
Introduction 
This College was established in August 1989 by Sri Dharmasthala Manjunatheshwara Educational Society to revive our ancient heritage of arts and science This modern edifice stands as a tribute to an ancestry of aesthetic sense; and imparts knowledge in all branches of the ancient art of Nature Cure and Yoga.
Dharmasthala, the holiest of holy places, situated in Karnataka's coastal district of Dakshina Kannada, has always held a divine attraction that draws pilgrims from far and wide. All offerings to the temple are channelized into Annadaana (mass meals), Vidyadaana (free/subsidized education), Abhayadana (countering the fear) and Nyayadaana (justice based on truth and facts). As the abode of Dharma, Dharmasthala showers its beneficence without making distinctions of caste, creed and status. With a philosophy based on the brotherhood of men, there is no place for religious intolerance here.
Charity here centers round the mitigation of human suffering and fight against social evil and inequality. The head of this unique institution, the Heggade of Dharmasthala is duty bound to provide help to the needy and the deserving. Dharmasthala has emerged as the fountainhead of a new educational movement, which has been responsible for spreading value based education in the state.
---
---
---
---
 Bachelor of Naturopathy and Yogic Sciences | BNYS
Students come to SDMCNYS because they seek careers that resonate with their core values, including a belief in natural healing and whole-person medicine. They prepare for success as naturopathic doctors with the support of our clinical training, which prepares students to formulate effective, personalized treatment plans for patients.
NEET Clearance is mandatory for UG

Intake

| BNYS – 120 students every year.

Duration

| 5 ½ years

Courses Offered

| BNYS |  The Bachelor of Naturopathy & Yogic Sciences is a 5 ½ years Medical Degree in Naturopathy and Yoga. The medium of instruction is English.

Eligibility

| A candidate must have passed the 2 year Pre-University or Plus Two or 12th examination or equivalent with Science subjects obtaining at least 45% aggregate marks in Physics, Chemistry and Biology, with English as a compulsory subject. He/she must have completed 17 years of age as on 31st December.
---
---
---
Post-Graduation | MD
The post graduation programme (MD) is renowned for its rigorous curriculum, comprehensive clinical training and groundbreaking research. With that in mind, there is no better place to earn a well-respected, nationally recognized degree in naturopathy and yoga.
Intake

| MD    – 10 students every year in each discipline.

Duration

| 3 Years

Courses Offered

| MD | The Doctor of Medicine is a Three years Post Graduate study and has 2 branches MD in Naturopathy (Clinical) and MD in Yoga (Clinical).
The

medium

of instruction is English.

Eligibility

| MD: A candidate must have passed BNYS with a minimum of 50% aggregate marks from any recognized University.
MD Naturopathy | 3 Years
Applied Basic Medical Sciences and concepts of Health and Diseases in Naturopathy
Diagnosis  using  Conventional Medicine & Naturopathy and the Naturopathic Treatment for the Disorder
Research Methodology and Recent Advances in Naturopathy.
MD Yoga | 3 Years
Applied Basic Medical Sciences and concepts of Health and Diseases in Yoga
Diagnosis using Conventional Medicine and indicators of Disease Process in Yoga and the Therapeutic Yoga in Management of Disorders.
Research Methodology and Recent Advances in Yoga
---
---
---
---
Top Searched Links Of College4u.in
Direct Admission
Contact | 7411718005 | 9620557598
Condition Apply : All College Admission Process Might Be Different .