Address | Vidyagiri, Moodubidire,D.K. Dist., Karnataka, India – 574227


Established

|

2003

 | Moodbidri | Karnataka

Course Offered

| Bachelor of Naturopathy & Yogic Sciences | BNYS

Approved By

| Government Of Karnataka  | Department of Naturopathy & Yoga from the academic year 2015-16.

Affiliations

 |  

Rajiv Gandhi University of Health Sciences | Bangalore

College Type

| Private

Recognized By

| 

Ministry of  Ayush | 

Government Of India New Delhi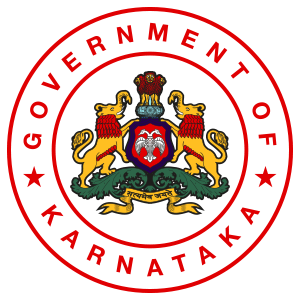 ---
---
---
Introduction 
Alva's College of Naturopathy & Yogic Sciences (ACNYS) is imparting Yoga & Naturopathy education at graduate level. There are eighteen well established departments with high equipped & learned faculty. This institute is imparting under graduation B.N.Y.S) with an annual intake of 60. A total of eight laboratories are imparting various practical exposures to the students.
As per the clinical point of view, ACNYS has an attached 100 bedded Yoga & Naturopathy Hospital (Anandamaya) in Mijar and an OPD centre in Moodbidri and Vidyagiri. It is blended with traditional knowledge & Modern technology which is boon to the learners as well as for the suffering community.
---
---
---
---
---
Bachelor of Naturopathy and Yogic Sciences | BNYS
Students come to ACNYS  because they seek careers that resonate with their core values, including a belief in natural healing and whole-person medicine. They prepare for success as naturopathic doctors with the support of our clinical training, which prepares students to formulate effective, personalized treatment plans for patients.
NEET Clearance is mandatory for UG

Intake

| BNYS – 120 students every year.

Duration

| 5 ½ years

Courses Offered

| BNYS |  The Bachelor of Naturopathy & Yogic Sciences is a 5 ½ years Medical Degree in Naturopathy and Yoga. The medium of instruction is English.

Eligibility

| A candidate must have passed the 2 year Pre-University or Plus Two or 12th examination or equivalent with Science subjects obtaining at least 45% aggregate marks in Physics, Chemistry and Biology, with English as a compulsory subject. He/she must have completed 17 years of age as on 31st December.
---
History

| Alva's College of Naturopathy & Yogic Sciences is a vision of philanthropist and connoisseur Dr. M. Mohan Alva. It came into its nascent existence in the year 2003. Today within a short span it has catapulted into an epitome of quality of education in the field of Naturopathy & Yogic Sciences rivaling the best institutions in the country. It is an abode of rich culture & traditional extravaganza of the country as it has a vibrant mix of students from across the country and abroad, which cherishes moments of their stay here.
---
---
---
---
Top Searched Links Of College4u.in
Direct Admission
Contact | 7411718005 | 9620557598
Condition Apply : All College Admission Process Might Be Different .