Address |Jindal Nagar, Tumkur Road,Bangalore – 560 073, Karnataka, India.

Established

|

1978

 | Tumkur Road | Karnataka

Course Offered

| Bachelor of Naturopathy & Yogic Sciences | BNYS

Approved By

| Government Of Karnataka  | Department of Naturopathy & Yoga from the academic year 2015-16 | CGHS

Affiliations

 |  

Rajiv Gandhi University of Health Sciences | Bangalore

College Type

| Private

Recognized By

| 

Ministry of  Ayush | 

Government Of India New Delhi| QCI – NABH recommended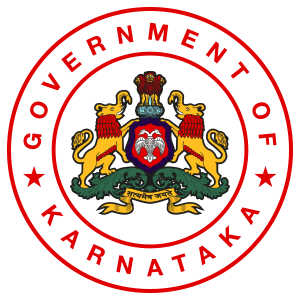 ---
---
---
---
Introduction
Jindal Naturecure Institute | JNI

is a leading health care hospital of drugless therapy and specialised in Naturopathy and Yoga.It has pioneered modern drugless treatment in India. It has a holistic approach and it follows evidence-based traditional medical wisdom of India.
Why JNI
All frontline workers , be it doctors, yoga experts or therapists and technicians are in sync with the high ideals and values of the Institute, and hence highly motivated and service oriented .
Here you are, isolated from the mundane world, face to face with yourself. You get the chance to realise what you actually need for yourself, and what you do not. You focus on yourself, and thus know your own self better.
Taking treatment here is not merely seeking cure or relief from this disease or that, it is a learning process as to how to change your faulty lifestyle . It is this knowledge that you take home which will benefit you and your family for all time to come.
Naturopathy is at once, curative, preventive and educative. Without resorting to medical jargons yet remaining relevant to the latest medical ideas, our doctors and experts will help you out through lectures and personal consultations.
---
---
---
---
Bachelor of Naturopathy and Yogic Sciences | BNYS
Students come to JNI because they seek careers that resonate with their core values, including a belief in natural healing and whole-person medicine. They prepare for success as naturopathic doctors with the support of our clinical training, which prepares students to formulate effective, personalized treatment plans for patients.
NEET Clearance is mandatory for UG

Intake

| BNYS – 120 students every year.

Duration

| 5 ½ years

Courses Offered

| BNYS |  The Bachelor of Naturopathy & Yogic Sciences is a 5 ½ years Medical Degree in Naturopathy and Yoga. The medium of instruction is English.

Eligibility

| A candidate must have passed the 2 year Pre-University or Plus Two or 12th examination or equivalent with Science subjects obtaining at least 45% aggregate marks in Physics, Chemistry and Biology, with English as a compulsory subject. He/she must have completed 17 years of age as on 31st December.
---
---
---
Top Searched Links Of College4u.in
Direct Admission
Contact | 7411718005 | 9620557598
Condition Apply : All College Admission Process Might Be Different .