List of Top 100 MBA/Management Colleges In India For Academic Year 2020-22
Top MBA colleges in India 2020

 | The entrance examination season is finally here! This is a crucial time for all those students who are aspiring to pursue Post Graduate Diploma in Management; commonly known as MBA for their master's degree. The first instance of most of the students while undertaking their final semester is to appear for an All India-level entrance examination to get through to a top business school. While most of those aspirants dream to get through a top B-School, only some make the cut. According to a recently released

MBA College Ranking 2021 by College4u.in

Strictly Based On Placement Provided By The Government & Private Colleges in Year 2021 & 2022, a lot of institutes apart from the prestigious Indian Institute of Management (IIMs) provide quality education across the country.

Check out the full list of the country's top 100 B-Schools here
Ranking Based On Following Factors
Top 100 Management College India Based on Genuine Last 2 Year Placement Record of 2017 | 2018 and the percentage of student placed Every Year .If All Student Placed From College Ranking will be in Top.

Ranking Based On The Salary Offered Highest , Average And Minimum or Base Salary Offered.

Faculty & External Faculty Visited College 2 Years.

Number Of Company Visited For Placement.

Location And City Of Colleges .

City Where Company And College Situated .

Infrastructure And Location Of The College.

Safety And Exposure
---
---
Ranked By College4u.in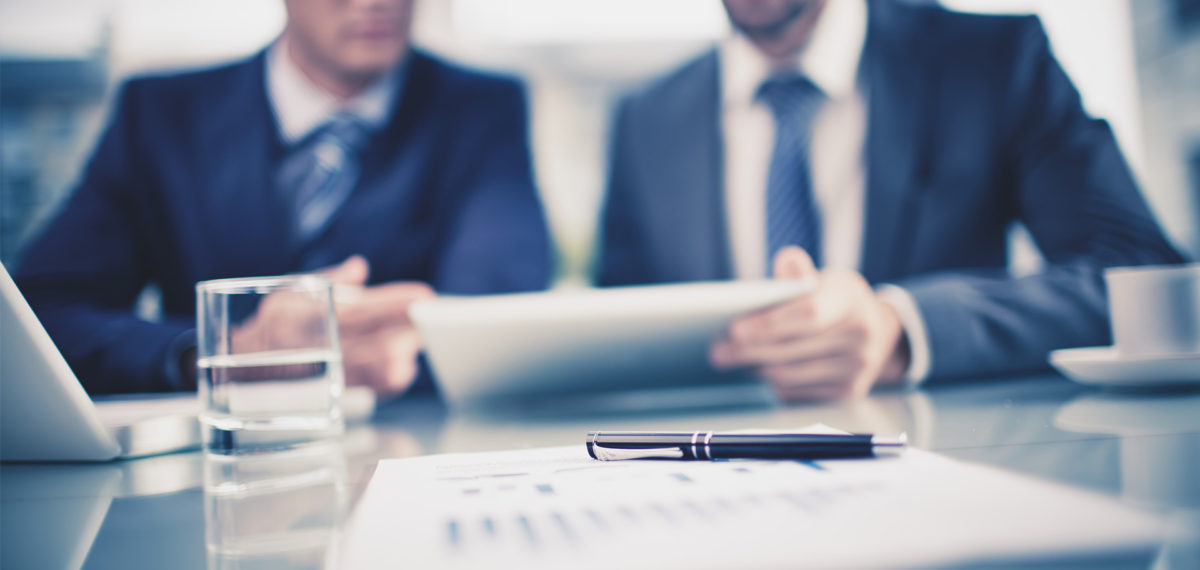 Indian Institute of Management | Ahmedabad

Indian Institute of Management | Bangalore

Indian Institute of Management | Calcutta

Indian Institute of Management | Lucknow

Shailesh J. Mehta School of Management | Mumbai

Indian Institute of Management | Kozhikode

Indian Institute of Technology | Kharagpur

Faculty Of Management Studies | Delhi

IBS Business School | Hyderabad     

Symbiosis Institute Of Business Management | Pune

XLRI – Xavier School of Management | Jamshedpur

S P Jain Institute Of Management & Research | Mumbai

Symbiosis Centre for Management and Human Resource Development | SCMHRD Pune | Maharastra

Narsee Monjee Institute Of Management Studies | Mumbai

Christ University | Bangalore   

Prin. Ln Welingkar Institute Of Management Development And Research | Mumbai        

Jamnalal Bajaj Institute Of Management Studies | Mumbai      

Symbiosis Institute Of Business Management | Bangalore

Alliance School Of Business | Bangalore   

         

Management Development Institute | Gurgaon   

Ramaiah Institute of Management Studies | RIMS | Bangalore | Karnataka

International Management Institute | Delhi   

ITM Business School | Bangalore | Karnataka

Indian Institute Of Management | Shillong

Institute of Finance and International Management | IFIM Bussiness School Bangalore 

Prin. L. N. Welingkar Institute of Management Development & Research | WE School Bangalore

International School of Management Excellence | ISME Bangalore

Indian Institute Of Foreign Trade | Delhi  

New Horizon College of Management | Bangalore 

Reva Institute of Management | Bangalore 

School Of Management |  SRM University Chennai

Center for Management Studies | Jain University | CMS Bangalore

Amrita School of Business | Bengaluru Campus

Birla Institute Of Management Technology | Greater Noida

Indian Institute Of Management | Ranchi

ITM Business School |  Navi Mumbai

Xavier Institute Of Management & Entrepreneurship | Bangalore     

Birla Institute Of Technology & Science | Pilani

International School of Business and Media | ISB&M | Bangalore

St. Joseph's Institute of Management | SJIM M.G Road Bangalore

IIT Roorkee – Indian Institute of Technology 

K J Somaiya Institute Of Management Studies & Research | Mumbai

Acharya Bangalore Business School | ABBS Magadi Road | Bangalore

Indus Business Academy | Bangalore

ICFAI Business School | IBS Bangalore

Bharati Vidyapeeth's Institute of Management Studies & Research | BVIMSR | Navi Mumbai | Maharashtra


International School of Business & Research | ISBR | Bangalore | Karnataka

Institute Of Management Technology | Nagpur

Department Of Management Studies | National Institute Of Technology | Trichy

Xavier Institute Of Social Service | Ranchi

Regional College Of Management | RCM Bangalore

Indian Institute Of Management | Kashipur

Indian Institute Of Management | Raipur

Symbiosis Institute Of International Business | Pune

Mudra Institute Of Communications, Ahmdedabad | Ahmedabad

ITM Business School | ITMBS Bangalore

Indian Institute Of Technology, Roorkee

 Krupanidhi School of Management | KSM Bangalore | Karnataka

 Lal Bahadur Shastri Institute Of Management | Delhi

KIIT School Of Management | Bhubaneshwar

Institute Of Finance & International Management | Bangalore

Indian Institute Of Technology | Indian School Of Mines | Dhanabad

Symbiosis Institute Of Media And Communication | Pune

Apeejay School Of Management | Delhi

Sydenham Institute Of Management Studies And Research And Entrepreneurship Education | Mumbai

Jagan Institute Of Management Studies | Rohini

SIES College Of Management Studies, Navi Mumbai

International Management Institute | Kolkata

Loyola Institute Of Business Administration | Chennai

School Of Management Studies & Commerce | VELS University, Chennai

Satyabhama University | Chennai

Jaipuria Institute Of Management | Noida

Indian Institute Of Forest Management | Bhopal

Iilm Graduate School Of Management | Greater Noida

Accurate Institute Of Management And Technology | Greater Noida     

Vit Business School, Vit University | Vellore

Bharathidasan Institute Of Management | Tiruchirapalli

Indian Institute Of Technology | Kanpur

College Of Management & Economics Studies | University Of Petroleum Energy Studies Dehradun

 Symbiosis Institute Of Telecom Management | Pune

Indian Institute Of Social Welfare And Business Management | Kolkata


School Of Communication And Management Studies | Cochin

Faculty Of Management Studies | Banaras Hindu University Varanasi

 Gitam School Of International Business | Visakhapatnam

Shri Dharmasthala Manjunatheshwara Institute For Management Development | Mysore
---
---
---
---
What is MBA ?
Master of Business Administration (MBA) is a postgraduate degree that is awarded to students who have mastered the study of business. MBA programs are considered to be among the most prestigious ones in the world. Students of MBA programs study the theory and application of business and management principles.
The Master of Business Administration (MBA or M.B.A.) degree originated in the United States in the early 20th century when the country industrialized and companies sought scientific approaches to management.The core courses in an MBA program cover various areas of business such as accounting, applied statistics, business communication, business ethics, business law, finance, managerial economics,  management, entrepreneurship, marketing and operations in a manner most relevant to management  analysis and strategy.

Most programs also include elective courses and concentrations for further study in a particular area, for example accounting, finance, and marketing. MBA programs in the United States typically require completing about sixty credits, nearly twice the number of credits typically required for degrees that cover some of the same material such as the Master of Economics, Master of Finance, Master of Accountancy, Master of Science in Marketing and Master of Science in Management.

The MBA is a terminal degree and a professional degree. Accreditation bodies specifically for MBA programs ensure consistency and quality of education. Business schools in many countries offer programs tailored to full-time, part-time, executive (abridged coursework typically occurring on nights or weekends) and distance learning students, many with specialized concentrations.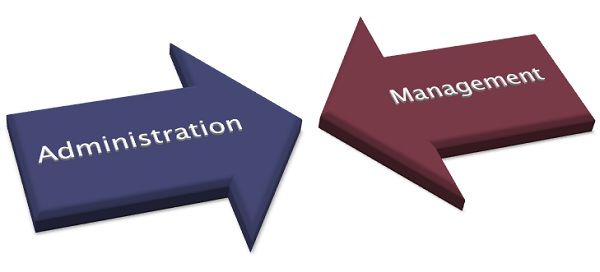 Which Is The Best MBA Specialization?
Top 10 MBA specializations 200 Business School Report 2020 are as follows:
1. MBA in Finance

| 

In the recent years, finance has become one of the most sought after specializations that focuses on management accounting and control, the Indian capital and money market, banking, privatization and international finance. After MBA in finance, one can look for various options in banks, financial consultancies and financial institutions. One can also work in areas like consumer and investment banking, institutional finance, merchant banking, corporate finance and international finance.

2. MBA in Marketing

| 

Like MBA in Finance, MBA in Marketing also offers ample opportunities to aspirants. Marketing offers a lucrative career to those who wish to get in the fast lane making big bucks. It helps in enhancing skills and knowledge in the field of marketing, advertising, and public relations. With this specialization, one can accelerate their entry and progress in the corporate world.

3. MBA in Information Technology (IT)

| 

In the recent times, MBA in Information Technology has become very popular in Indian B-Schools. We are living in a technologically advanced world where nothing can be done without IT support. The IT industry needs highly qualified and skilled people. MBA in IT imparts knowledge and skills to future IT managers and also makes them understand the planning, design, selection,implementation, use and administration of emerging and converging information and communications technologies.

4. MBA in International Business

| 

Nowadays, most companies run their operations globally for which they need skilled and highly educated manpower to manage things well. An MBA degree in international management proffers exciting, bright, and fast paced career in global business management. To get through to this field, one must have spectacularly good business sense, and ability to settle in the multicultural work environment.

5. MBA in Operations Management

| 

With a degree in operations management or supply chain management, one can begin his/her career as a manufacturer, retailer, carrier, third party logistics firm, management trainee, analyst, or front line supervisor, etc. Operations management focuses on manufacturing or production management which is specifically designed for people who can deal with vendors, process flows, and advance inter-departmental relationships to ensure smooth and safe business operation.

6. MBA in Leadership

| 

MBA in Leadership is gaining popularity. It equips students with an interdisciplinary business education and students also gain the essential aspects of leadership needed for success in the business world. This program usually focuses on disciplines like finance, management and marketing and the methods of team building, corporate communication, and conflict resolution.

7. MBA in Strategy

| 

In the past few years, management programs that specialize in strategy have received a good response from MBA aspirants. MBA in Strategy equips students with strategic thinking required for the effective management of competitive market dynamics. The strategic lessons include industry and environmental analysis, internal analysis and competitive advantage, organizational structure, design and alignment, market evolution and dynamics and so on.

8. MBA in Entrepreneurship

| 

As the name suggests, MBA in entrepreneurship is designed for aspirants who wish to become successful entrepreneurs. To ensure the continual development of a company, nowadays, organizations hire specialists for managerial positions who can effectively manage the operations and lead the organization. This program focuses on business strategies that lead to innovations. It is also a controversial specialization because many of the experts believe that it is something that cannot be taught.

9. MBA in Innovation

| 

Innovation is in-built, it cannot be taught. Do you also think this way? It's time to change your outlook and move forward with the world. This program provides a strong foundation to future managers and helps them in developing their skills, knowledge, and thinking. To get success in innovation management, one must know how to manage effectively.

10. MBA in Corporate Social Responsibility

| 

As a result of the global economic slowdown, MBA in corporate social responsibility is increasingly becoming popular these days. It is a unique program that accumulates the teaching and learning in management with state-of-the-art thinking in corporate social responsibility. Students get to study the nature of different organizations, including private, public, and not-for-profit organizations, their management, and the dynamic environment in which they operate.Apart from the Top 10 MBA specializations mentioned by QS Global 200 Business School Report 2012, another conventional choice that MBA aspirants opt for is Human Resources (HR). It is all about recruiting, training, team building, performance updates, employee policy, salary, benefits and increments, employee health and safety and so on.
Which is the best Country For MBA?
For those who are planning to get an MBA degree, here is the list of best places to study MBA for a successful career in the future:
Canada. Canada is a very popular destination for Indian students who wish to study abroad. …
United Kingdom
Germany
Australia
Singapore
History
The first school of business in the United States was The Wharton School of the University of Pennsylvania established in 1881 through a donation from Joseph Wharton. In 1900, the Tuck School of Business was founded at Dartmouth College conferring the first advanced degree in business, specifically, a Master of Science in Commerce, the predecessor to the MBA.
The Harvard Graduate School of Business Administration established the first MBA program in 1908, with 15 faculty members, 33 regular students and 47 special students. Its first-year curriculum was based on Frederick Winslow Taylor's scientific management. The number of MBA students at Harvard increased quickly, from 80 in 1908, over 300 in 1920, and 1,070 in 1930.At this time, only American universities offered MBAs. Other countries preferred that people learn business on the job.
---
---
---
---
Top Searched Links By College4u.in
Direct Admission

Contact | 7411718005 | 9620557598

Condition Apply : All College Admission Process Might Be Different.Admission Possible Only in Private Colleges.