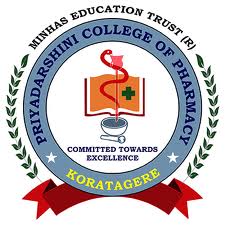 Address |

Koratagere, Karnataka 572129

Established |

 2001

 | Tumkur | Karnataka

Affiliations |  

Rajiv Gandhi University of Health Sciences | Bangalore

College Type | Government College
Approved By | 

National Board of Accreditation (NBA) | AICTE.

Direct Admission 2023 | 7411718005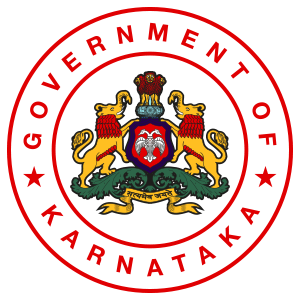 ---
---
---
Introduction
Priyadarshini College of Pharmacy welcomes you to study in Koratagere where learning is a perfect blend of oriental wisdom and modern technology. This is kind of institution Where a student has something to boost of being a part of it. Priyadarshini college of Pharmacy is the part of Minhas Education Trust that is the brainchild of Mr. P.S. Minhas who himself is a pharmacist and fully dedicated to the development of Competitive & modern pharmacists.

 

He has served as a advisor for the development of various Pharmaceutical Institutions. He is also contributing his experience as the President of Indian Pharmaceutical Association Koratagere branch since 2001 and a member of the various central executive committees like IPA, Association of Pharmaceutical teachers of India; FIP, The Indian society of Pharmacognosy & Indian society for technical education.
Course Offered
B Pharma

D Pharma

MBA & PG Courses
---
---
---
B.Pharma | 4 year course
Intake | 60 Seats 

Fees | 50,000 P.A
Eligibility |
Bachelor Degree in Pharmacy requires a candidate to have cleared 10+2 with Physics, Chemistry, Maths (PCM) or Physics, Chemistry, Biology (PCB) or Physics, Chemistry, Maths & Biology as subjects. One must also pass with at least 50% marks in Pre University Course with biology/mathematics as one of the subjects, or complete a D.Pharma. (Diploma in Pharmacy).

There is an option of pursuing Direct Second Year Bachelor of Pharmacy (Lateral Entry) if one has: Should have aggregate of 50% marks in the First and Second year D. Pharmacy Examination with a pass in HSC or equivalent with Physics, Chemistry and Biology (Botany & Zoology) or Mathematics. Or Minimum qualifying marks in 10+2 examination as per Regulation (1a) above with pass in two year D. Pharmacy course.
---
---
---
---
D.Pharma | Diploma In Pharmacy
Duration | 2 year course

Intake | 60 Seats 

Fees | 40,000 P.A
Eligibility as per PCI Regulations
Minimum qualification for admission to Diploma in Pharmacy Part-I course pass in any of the following examinations with Physics, Chemistry and Biology or Mathematics.

Intermediate examination in Science.

The First year of the three year degree course in Science.

10 + 2 examination (academic stream) in Science.

Pre-degree examination

Any other qualification approved by the Pharmacy Council of India as equivalent to any of the above examination.
---
---
---
Top Searched Links By College4u.in
Direct Admission
Contact | 7411718005 | 9620557598
Condition Apply : All College Admission Process Might Be Different.